Regional Day Out In Lincoln
By Jo Sidebottom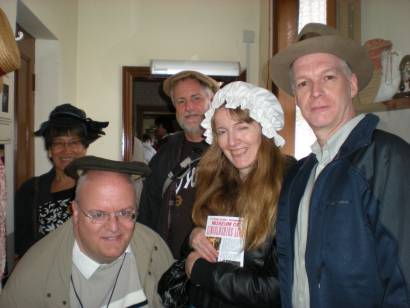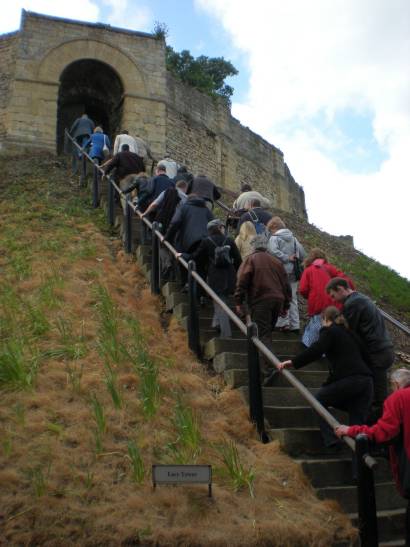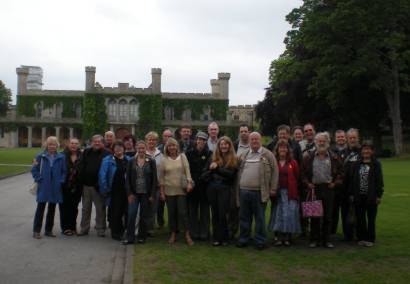 Our day actually started the night before, when we enjoyed dinner with my brother and sister-in-law and a very comfortable night at the splendid White Hart Hotel next to the cathedral (Laterooms prices!). This meant we had a leisurely start on the Monday morning, when we caught up with the party of around 30 Mensans, mostly East Midlands members but a few from further afield, just outside the castle. We were treated to a very informative guided tour of the castle grounds, including details of several gruesome hangings. We also had a wonderful view over the city and cathedral from the castle walls.
After the castle tour, we adjourned for lunch at the Magna Carta pub nearby, where we had the upstairs room to ourselves. Then it was off at a brisk pace so as not to be late for our tour of Ellis Mill. Unfortunately some of us were indeed late, owing to urgent business at the Ice Cream Parlour that we had been sizing up from the pub window. The poor guides at the mill showed great forbearance and did some ad hoc rearranging so that we still all managed to see everything! Having been owned by the Ellis family, the mill is now managed by the county council and is operated by volunteers when there is enough wind to drive it. It has recently had two of its sails renovated so is now back up to full power.
Our final event was a wander round the Museum of Lincolnshire Life, housed in a former army barracks round the corner from Ellis Mill. As well as domestic memorabilia, there was a display of agricultural machinery and military vehicles. As this was self-guided, we wandered back in dribs and drabs to the Queen Victoria pub, where we sat outside enjoying the sun, a few more drinks, and conversation with friends old and new. We all said our goodbyes around 5pm, having enjoyed a thoroughly excellent and instructive day for just the cost of lunch (and ice creams!).