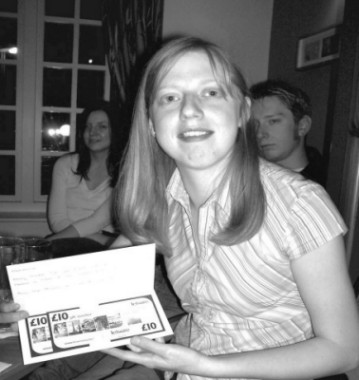 Regional News
There have been a few changes to East Midlands Mensa officers this year where we have thanked outgoing volunteers and welcomed new ones. A few Local Secretaries have been in the role for some time and either wish to resign due to personal circumstances or feel a fresh face would be good for their area. We are therefore seeking LocSecs for the following areas:
Hemel Hempstead (HP1-4 & WD)
High Wycombe (HP5-28)
Leicester (LE)
Lincoln (LN & PE20-25)
The role of LocSec is not an onerous one and basically means being a contact for members in that postcode area and allowing your contact details to be published within Mensa. LocSecs are expected to encourage events although not necessarily host themselves. The type and frequency of events depends entirely on the size of area and enthusiasm of local members. There is no pressure whatsoever, but the more you put into Mensa the more you get out. LocSecs are also invited to our annual committee meeting and are entitled to claim any out-of-pocket expenses.
We will also be holding an election for the role of East Midlands Regional Officer. Not that I wish to step down from that role but as a chance for other members to get involved. If you would like to be considered please forward a short election statement including brief information about yourself, your Mensa history and what you feel you could bring to the role of Regional Officer by post to: Mark Graves, East Midlands Mensa Treasurer, [Address]. Nominations should be received by 15th December so that the candidate can be announced at our next committee meeting on 23rd February 2008.
I will be spending early December with 70 Mensans and their guests at the Lakes Party Weekend and the latter part of the month cruising with a dozen Mensa friends. I hope whatever you have planned for the festive season will be fun too. Look forward to seeing you in 2008.
Maxine Bates
Regional Officer
Events and Meetings
In the current circumstances surrounding the COVID-19 coronavirus, the expectation is that all events listed here are likely to be cancelled, if not already marked as such. If you intend participating in any event listed here, please contact the event organiser beforehand to confirm that the event is still on.
Dunstable and Luton
On Sun 8th Dec at 7.30pm - Christmas meal
Join us for our Christmas meal at the Cross Keys, 13 High Street, Pulloxhill, Beds. MK45 5HB on Saturday 8th December at 7.30pm. Meet in the bar and probably move into the restaurant about 8.30pm. Ring me by Tuesday 4th at the very latest, as they need a list of people's meal choices by Wednesday 5th - they get very busy. Lady is sending the menu. All welcome, but I do need to know ASAP please, numbers are limited though can be increased with good notice. Email me to let me know of your intentions and I'll get a copy of the menu to you. Call [Phone Number] if you need to contact me on the night.
The last time we went to Pulloxhill, they had a power cut over the whole area, so we had the place to ourselves and food was cooked on a single ring, I think. Trout poached, not grilled! It was lovely, all candlelit! Hopefully they will be fully powered up coming up to Christmas, but there will be reminiscences, no doubt. Please let me know as soon as you can for this one, for the logistics of it all might be awkward!
That's about it.
Les Draper Eames
High Wycombe & Amersham
On Fri 8th Dec at 8.00pm - Greek Meal
It is hard to believe that another year has almost come to an end. There will be just the one event in December as I know that diaries can get rather busy. On Friday 8th December at 8.00pm we pay a return visit to the excellent Santorini Greek Restaurant in Market Parade, Hazlemere, that I know many of you are familiar with. No Turkey but our Christmas lunch will be traditional Greek fayre. Please contact me by 12th December, ideally sooner, to reserve your place. See you there.
My thanks to all the Mensans in South Bucks and Wycombe District who have supported my events over the last 12 months.
A Merry Christmas and a Happy New Year to you all.
Alistair Blackett

Hertfordshire
On Sun 2nd Dec at 1.30pm - Buffet lunch and board games
With winter well and truly upon us, beat the gloom (and forget about shopping) and join me at my place in Letchworth on Sunday 2nd December for a light buffet lunch and board games. Arrive from 1.30pm. Food provided but BYOB. Ring me for further details and encouragement. (I'm about ten minutes' walk from the railway station.)
On Thu 6th Dec at 8.00pm - FThOTM
Our regular first Thursday of the month meeting at the Millstream, Cambridge Road, Hitchin, will be on Thursday 6th December at 8.00pm. Good food and good beer both available! Call me for more details and encouragement. The pub is about ten minutes' walk from the railway station and is also handy for local bus routes.
Richard Allen
Contact [Email] or [Phone Number] for details

Northants NNotes
On Thu 6th Dec at 9.00pm - FThOTM
We're back at the Fox & Hounds in Harlestone for our regular FThOTM meeting on 6th December at 9.00pm. This month we will be celebrating the birthday of Henry VI. Born in 1421, he first came to the throne in 1422 (bet he didn't know much about it at the time though). What else can you find out about him in time for the meeting?
On Thu 20th Dec at 8.00pm - Roadshow
Kettering is the recipient of our Roadshow largesse for the last Northants meeting of the year on Thursday 20th December at 8.00pm. Come to the Alexandra Arms in Victoria Street - Northants CAMRA pub of the year for 2007 with its own brewery. We may even get a go on the skittles table.
Ian Sargent
Contact [Email] or [Phone Number] / [Mobile Number] for details

Milton Keynes & Bedford
On Thu 6th Dec at 8.00pm - Moveable Feast
Just a couple of events this month, with everyone busy in the run up to Christmas. Our Moveable Feast eating meeting at 8.00pm on Thursday 6th December takes us to Mulino's at Wolverton Mill, which is popularly considered MK's most upmarket Italian restaurant. Do check www.mulino.co.uk for location and menu details - be warned that some main courses are quite pricey, although pasta and pizza are more reasonable. In order to book a table, I will need to know numbers by Tuesday 4th December so please contact me to let me know you are coming. This is likely to be our last Moveable Feast for the foreseeable future, as we are planning to return to a regular pub/restaurant meeting next year - see January's Empress for further details.
On Wed 19th Dec at 7.00pm - 3WOTM
On Wednesday 19th December we have our Third Wednesday meeting at Starbucks in Borders Bookshop by the Hockey Stadium (Portway/Grafton St roundabout). We normally try to get the comfy chairs round the right hand corner so don't forget to check there for the Mblem if you don't see us straight away. We meet from 7.00pm onwards for a couple of hours of informal and friendly conversation. The coffee shop closes at 9.00pm, after which we usually make a leisurely exit through the book shop looking for bargains.
We're always open to new ideas for meetings in the Milton Keynes and Bedford area, so please get in touch with suggestions. Turnout in and around Bedford has been low over the past few years, so we would particularly welcome ideas that would encourage more Bedford Mensans to attend.
Jo Sidebottom
Contact [Email] or [Phone Number] / [Mobile Number] for details
Derby Doings
When Maxine asked me to take over as Derby LocSec I thought long and hard about it and then said yes, after all you all seem like a nice bunch of people! So, hello from this rather rural bit of the DE postcode area and if you're in Derby that'll be up a bit and right a bit, just outside Ripley.
On Wed 19th Dec at 7.30pm - 3WOTM
The 3WOTM meeting on 19th December at 7.30pm will be hosted this month by Helen Krasner. Join her for food and drink at the Standing Order on Irongate, a Wetherspoon venue so good value. It's usually a very international turnout with guests of all ages from Germany, France, Austria and USA regularly attending. Obviously they live in the East Midlands and don't visit purely for the pub! Contact Helen on [Phone Number] or [Email].
Hopefully I'll see more of you all at the Standing Order in the near future but, in the meantime, please feel free to contact me to say hello. As far as meetings in the DE area go, my attitude is the more the merrier, if you'll excuse the pun! The more variety we can offer in the way of venues and dates means the more options to choose from; don't worry too much about clashing with someone else's plans, far better to have too many things to choose from than none at all in my view. Plus that means there'll be something likely to tempt you out to meet other members, which can't be bad!
In the meantime, you'll find me at [Address], on [Phone Number] and at [Email].
Merry Metcalf

Notts News
On Every Thursday at 8.30pm - Ballroom and Latin American Dancing
Every Thursday a growing group of us learn Ballroom and Latin American dancing with qualified instructors at Memorial Hall, High Road, Chilwell. The class is from 8.30-9.30pm and costs £4 per person. Even those with two left feet are welcome to learn the basic steps of waltz, cha cha, tango, samba and more! Afterwards we go for refreshment at the nearby pub. It's a cheap, sociable and a healthy night out. For further info please contact me.
On Wed 5th Dec at 8.00pm - 5OTM
Do join us for our regular get together at the Vat & Fiddle pub on Queensbridge Road near Nottingham railway station from 8.00pm on Wednesday 5th December for a drink - either alcoholic or non-alcoholic - and chat. Tell us what's on your wish list from Santa this year! Just look for the yellow Mblem to left of the bar or call me in advance for directions.
On Wed 12th Dec at 7.00pm - Chicks & Flicks
The following week on Wednesday 12th we have our "Chicks & Flicks" event. Meet at 7.00pm prompt inside the doors to the Cornerhouse in the city centre. From there we'll dine at Nando's chicken restaurant whilst debating which film to watch at Cineworld afterwards. Current offers include free unlimited soft drinks at Nando's and 2-4-1 cinema tickets. To find out how contact Paul on [Phone Number] or [Email]
There is no "Postcode Pubcrawl" event this month as it falls on 25th December when we will all be doing other things. Normal service resumes next month.
Ciao for now!
Maxine Bates
Contact [Email] or [Phone Number] for details

Leicestershire
Hi - I'm Sue Watford, your new, temporary, LocSec. Who? Well, for the past 25 years I've lived in Eastwell, a small village overlooking the Vale of Belvoir. Prior to that, I followed my husband around in the army, working in more HQs than I care to remember. Here in Eastwell? I started doing a monthly newsletter for the six local villages in 1988 that has now grown to 32 pages; I'm very involved in the local church (churchwarden, treasurer for Eastwell, and organist - not particularly brilliant - for several local churches); parish clerk for the past 20 years or so; and was chief swimming coach at a local club for many years, giving up last year. I have four sons (27 to 35 years old) who all seem to be in the process of marrying or buying a house or both.
That's me. How about you?
On Thu 6th Dec at 7.30pm - Pub Meal
Please come and introduce yourself at one of the meetings so we can get to know each other. For the moment we'll usually advertise one meeting on the last Saturday of the month for a pub meal. Because of Christmas, this month's will be on the first Thursday, 6th December, at 7.30pm, at The Sugar Loaf, Ab Kettleby (about 3 miles up the A606 out of Melton Mowbray). If you know of any brilliant pubs (friendly, cheap, good food) you'd like to meet in, please come along and suggest them for future meetings. Also it would be nice if a Young Mensan (or several Young Mensans) could arrange something occasionally to fill the gap left by Becky. Again, any offers, please get in touch.
Sue Watford
Contact [Email] or [Phone Number] for details
Think Tank
What law would you introduce if you could?
Voluntary euthanasia should be legalised.
... and which would you repeal?
Anything to get us out of the stupid European Union laws - like the Common Agriculture policy. Get us out of the EU.......... well, maybe!
Which charity do you most like to support?
Any animal based. It was WWF, but I was introduced to Care for the Wild International through adopting the young elephant, Emily, who (as an adult) was featured on Elephant Diaries with Michaela Strachen et al. She is a mini-matriarch (not Ms Strachen!).
Name a place local to you that you'd recommend people visit
There is much in Milton Keynes to see, but I would recommend Woburn Safari Park.
Whose picture would you like to see on a bank note?
Mine! Why ever not?
What device would you like to see invented?
An undo command for life, like one finds on a computer
How would you reform parliament?
Pile kegs of gunpowder in the cellars?
Who would you like to see in the Big Brother house?
Put in the Big Brother house and bury it.
How can we save the planet?
Burn rubbish to make electricity and kill two birds with one stone: biodegradable bags give of water and CO2 to leave biomass. Use the CO2 to fast-grow food and the water to irrigate; the biomass can be used as an energy source - am I over-simplifying this? Run waste water through giant natural filters full of bacteria - ban chemicals.
Name an event at which the British could win an Olympic gold medal.
Moaning about the weather? Seriously, no idea, what are we good at? ('At what are we good': grammatically correct, but weird!)
What song would make a good national anthem for England?
Jerusalem - it is England!
What would you like see entered into room 101?
Football hooligans and other like-minded yobs.
Suggest a new question for this page.
Will anyone be buying my autobiography "Flight of a Lifetime", available in the shops or on Amazon.com in the spring? It was written following my massive brain injury after I was hit by a car and concerns my life, my death and my resurrection.
Mitch Benn at Stamford Arts Centre
Helene Parry has a recommendation:
Comedy and rock fans unite - Mitch Benn at Stamford Arts Centre on Friday December 14th.
Mitch Benn and his band The Distractions rock, with spot-on parodies of bands ranging from The Doors to Duran Duran. And it's not just musical spoofs. Mitch reveals President Bush's true motives for the Iraq invasion ("He Was Mean To My Daddy") and his own plans to rescue today's ailing music scene ("I May Just Have To Murder James Blunt"). Mitch explores stadium rock with "Never Mind The Songs, Look At The Stage Set", reveals why boy bands don't tend to last long, and gets inside the mind of an X-Factor contestant. A highlight of the show is the Eminem-meets-Shakespeare rap, "My Name Is Macbeth" ("You're cool till the trees come attacking your castle/And watch out for Macduff")
Cover Photo: Inside Story

After four years of looking after the Leicester area, Rebecca Mawby hosted her last event as LocSec on October 3rd. On behalf of the East Midlands area, Maxine Bates presented Rebecca with Leisure Vouchers and thanked her for all her hard work. Rebecca is leaving the area to train to be a Midwife.
Best wishes for the future, Rebecca.
Colin Zealley 1949 - 2007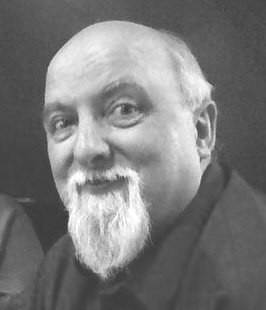 Mensa members in Milton Keynes and beyond were saddened to hear of the death on 13th October of Colin Zealley. A Mensan since 1991, Colin was a popular local member and previous Milton Keynes LocSec, as well as being Mensa Games Webmaster and well known throughout the Mensa Games community. He was also a member of the "Unoff" email list and, as such, known "virtually" to members nationally and internationally.
Colin was born in Willesden, north London, in 1949 and had a full and fascinating life. In his younger days he lived for a period on a canal boat and was involved in amateur dramatics (where he met his wife, Christine). More recently, as well as being a great family man, he and Christine were members of the National Association for Gifted Children, he actively participated in his local CAMRA branch, hosted Dungeons & Dragons meetings at his home, and of course was actively involved in Mensa.
Messages received from fellow Mensans since his death have paid tribute to his warmth, generosity and sense of fun. In particular, several Mensans recall a weekend some years ago when, as a last minute fancy dress costume, he simply donned a hotel towel and came as a shy naturist. Colin was a naturist, and the towel was undoubtedly in deference to the assembled company rather than his own sense of modesty! One of the things I personally most admired about him was that I never heard him criticise or speak ill of anyone - he was the best example I have ever met of the "live and let live" philosophy.
Colin had been unwell for some time but the recent diagnosis and very rapid decline in his condition meant that his death came as a great shock. His loss will be felt by everyone who knew him, not least in Mensa, and our condolences go to Christine, his sons Michael, Ben and Martin, his daughters-in-law, and two granddaughters.
Jo Sidebottom
20 Questions (No. 75)
The famous people and places from the October quiz were the Armed Forces/MoD, D H Lawrence, Froggatt Edge, The American Adventure, Adrian Mole, Bosworth Field, Lincolnshire, Leicester, Margaret Beckett, a cable car, Hugo Meynell, Great Central Railway, Mike Gatting, Melton Mowbray, Ron Haslam, Bass Recreation Ground in Derby, Warwickshire, Lord Byron, Wollaton Park and wigmakers. Entries were received from Maurice Kellner of Northants, Carol Wheatcroft of Derby, Geraldine Ellis of Nottingham, Alan Tonks of Mansfield, Alex Foster of Derby, Tony Dodd of Belvoir, Chris Impey of Tring, Pamela Covey of Woburn, Roger Lord of Aylesbury and Roger Hayman of Leicester. A Mensa mug is on its way to the winner Roger Hayman.
It's December so we have a Christmas themed quiz. Send your entries to '20 Questions (No. 75)', [Address] to arrive by 15th December for a chance to win a prize. Please note slightly earlier closing date.
1. Father Christmas is called "Dyado Koleda" in which country?
2. If you are born on Christmas Day what is your zodiac sign?
3. Which spacecraft went missing on Christmas Day 2003?
4. The first Christmas card was designed in which decade?
5. How many ladies were dancing in the "Twelve days of Christmas" song
6. The Christmas tree in Trafalgar Square is an annual gift from which country?
7. Which male singer died on Christmas Day in 2006?
8. Who wrote "A Christmas Carol"?
9. Which group had a Christmas number one hit in 1996, 1997 and 1998?
10. Epiphany is on which date?
11. Which symbolic fruit is used in a Christingle service?
12. In which year was the charity record "Do they know it's Christmas?" first released?
13. Which Englishman banned Christmas between 1647 and 1660?
14. Sinterklaas is celebrated on which date in many European countries?
15. What was Scrooge's first name?
16. Which saint's day is on 26th December?
17. In which country was the first postage stamp commemorating Christmas issued?
18. Which US state has a city named Santa Claus?
19. In which country did the poinsettia flower originate?
20. Which Pope was born on Christmas Day in 1717?