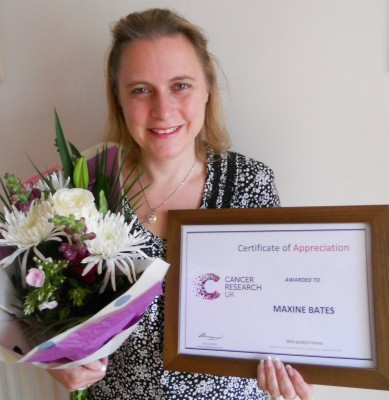 Regional News
As the year draws to a close I would once again like to thank all the officers of East Midlands Mensa for the time and effort they voluntarily devote to the society throughout the year. Also thanks to everyone who has attended one of our social events or contributed to our Empress newsletter. It wouldn't be the same without you.
We do have a few vacancies for roles including Luton Local Secretary and Derby Local Secretary to look after members in the LU and DE postcode areas, Regional Media Contact to speak to the media when required (usually prior to test sessions) and Junior Mensa Officer to be a liaison between members aged under 18 in our region. Although job descriptions are available, all these roles can involve as much or as little time as you can afford. Volunteer help is appreciated at any level.
I have now been East Midlands Regional Officer for 13 years. Is it time for a new face at the helm or would you like me to continue? If anyone is interested in taking on the role I can forward a job description or you are welcome to contact myself, any other Regional Officer or the Mensa office for a no obligation chat about what is involved. Applications should be sent to the Editor by 14th December 2012 in order that an election can be held in the February 2013 issue of Empress if necessary with a view to any new candidate taking over after annual committee meeting on 16th February.
Have a happy and healthy festive season and I look forward to seeing you in the new year.
Maxine Bates
Regional Officer
Events and Meetings
In the current circumstances surrounding the COVID-19 coronavirus, the expectation is that all events listed here are likely to be cancelled, if not already marked as such. If you intend participating in any event listed here, please contact the event organiser beforehand to confirm that the event is still on.

Notts News
On Wed 5th Dec at 8.00pm - 5OTM
Three events this month and they all involve food and/or drink so apologies to anyone on a diet! Join us from 8.00pm on Wednesday 5th for our regular evening at the Vat & Fiddle pub on Queensbridge Road. Look for a yellow Mblem usually on the first table in the Golding's Room to the left of the bar. New faces always welcome and you can stay as briefly or as long as you like.
On Fri 7th Dec at 7.30pm - Bollywood Night
On Friday 7th I'd like to support a friend who is organising a Bollywood Night at the Kashmir Centre Kashmir Centre on Carlton Road (NG3 2NR) in aid of Save the Children. Tickets cost a bargain £15 for an Indian meal supplied by the excellent 4550 Miles From Delhi restaurant in the city centre, disco and other entertainment. The evening is from 7.30pm until late. Who fancies a change from turkey dinners!?
On Thu 13th Dec at 7.30pm - Christmas meal
At 7.30pm on Thursday 13th our regular event at the Beekeeper pub/restaurant becomes the Nottingham Mensa Christmas meal so pre-booking is essential. The cost is £9.99 for 2 courses or £12.99 for 3 courses. A £5.00 deposit and menu choices are required. There are also soft drink offers for drivers and each diner will receive a booklet of vouchers valid throughout 2013. Please let me know if you would like adding to our ever expanding table!
For further info or to book any of these events contact me on [Phone Number] or [Email]
Ciao for now!
Maxine Bates
Contact [Email] or [Phone Number] for details

Mid Bucks
On Thu 13th Dec at 12.00pm - Lunchtime meal
The Pomeroy Inn at Little Chalfont is highly recommended by one of our members. It is set back from White Lion Road mid-way between Little Chalfont and Amersham. I remember it from years ago as The Pineapple when they held occasional steam engine fairs in the field, but it has clearly changed owners and its name since then. The fixed price lunchtime menu offers a good variety and is £6.50 for 1 course, £8.50 for 2 or £10.50 for 3. If none of these choices appeal there is also a wider menu to choose from. We will meet there for a relaxed lunch on Thursday 13th at 12.00.
White Lion Road is well served by local buses and the stop is still known as "Outside the Pineapple" on their timetables. Alternative bus routes stop at Stanley Hill and/or Blackhorse Bridge, which are not too far away. Train stations at Amersham and Little Chalfont are both a 20-25 minute walk. There is a car park. Post code is HP7 9JY - challenge your satnav to find it!
Please let me know you are coming by Sunday 9th December so I can book a suitable table. For further directions/encouragement please contact me.
Val Hinkins
Contact [Email] or [Phone Number] for details

Mensans in MK & Bedford
On Sat 1st Dec at 3.00pm - T@3
Our first meeting in December is on Saturday 1st at Dobbie's Garden Centre in Fenny Stratford, just south of Milton Keynes, for T@3. This is one of our most popular meetings and an ideal one to come along to if you've never joined us before. Not that you wouldn't be welcome at any meeting, but most of us agree that T@3 has a particularly nice atmosphere (and great cakes!).
On Thu 6th Dec at 8.00pm - FThOTM
Please join us on the 6th from 8.00pm for informal First Thursday chat at The Old Beams at Shenley Lodge. Feel free to join us for a meal or just a drink - look out for the Mblem or mag. See http://www.mcmullens.co.uk/oldbeams for location, menu etc.
On Sun 16th Dec at 10.15am - Sunday breakfast
Sunday breakfast will be at 10.15am on 16th, but please remember we have moved to Wetherspoon's on Midsummer Boulevard West, next to Chiquito's and not far up from the railway station (NOT the other Lloyds/Wetherspoons nearer the shopping centre and next to Jurys Inn). Come for a full breakfast, a snack, or just a drink – look for the Mblem on a table.
We hope to see as many of you as possible at one or other of our events in December. Do remember that you're welcome to bring a guest with you, so if you've never been to a Mensa event and are a little nervous about coming along on your own, just bring a friend.
Merry Christmas to all MK & Bedford area members, and hope to see you at some of our events in 2013!
Jo Sidebottom
Contact [Email] or [Phone Number] / [Mobile Number] for details

Northants NNotes
Back in the Spring!
Ian Sargent
Contact [Email] or [Phone Number] / [Mobile Number] for details
More or Leicester
On Thu 20th Dec at 8.00pm - Christmas Curry
Just one meeting in December as we replace our usual Third Thursday of the Month gathering with a Festive Christmas Curry at the Taj Mahal at 8.00pm on Thursday 20th. Everyone will be welcome but booking is essential, so please could you let me know ASAP that you're coming by calling or emailing me. I look forward to seeing you there, but if not then have a very Merry Christmas and a Happy New Year!
Paul Coulson

Berkhamsted
On Fri 14th Dec at TBA - 2FOTM
As the last Wednesday in December is Boxing Day, I will change the day from our usual one and we will meet instead on Friday 14th.
This meeting will be with some Christmas cheer at my house. Please email if you are coming.
Jenny Habib
Contact [Email] or [Phone Number] for details
Derby Diary
On Wed 19th Dec at 7.30pm - 3WOTM
Just one event this month at 7.30pm on Wednesday 19th. It's our usual get together at the Standing Order in Derby city centre but we are having their festive fayre so pre-booking is required. £8.25 for main course with drink (choose from a huge variety including alcoholic, non-alcoholic or hot drinks) plus £2.00 each for a starter or dessert. A table is reserved and deposits paid but let me know if you would like adding to our booking. You are welcome to come along later for just a drink and we'll do our best to squeeze you around our table as I'm expecting the pub to be busy.
Planning future activities, would anyone be interested in a tarot reading/psychic event with maybe a talk then opportunity to have a private reading? Please let me know as the amount of interest may determine whether this is an evening event or needs to spread over a longer period and be held daytime at a weekend. Thanks!
Maxine Bates
Contact [Email] or [Phone Number] for details

Hertfordshire Happenings
On Thu 6th Dec at 8.15pm - FThOTM
On Thursday 6th from 8.15pm FThOTM will be at the Millstream, Cambridge Road, Hitchin. Good food and good beer both available! Call me for more details and encouragement. The pub is about ten minutes' walk from the railway station.
On Sun 30th Dec at TBA - Glenn Miller Tribute concert
There'll be no Last Friday meeting in December. However, as always, I and a number of others will be attending the Glenn Miller Tribute concert on 30th December and the Viennese New Year's Eve concert on 31st December; both of these are at the Barbican in London. If you'd like to join us, please let me know.
Richard Allen
Contact [Email] or [Phone Number] for details

Lively Lincs
On Sat 8th Dec at 12.05pm - 2SaOTM
We're back to the usual two meetings in December. 2SaOTM falls on Saturday 8th, do join us 12.05-2.00pm in Lincoln for a pub discussion on 'Is creativity necessary for sanity?' Some have lunch, others just pop in for a quick drink and there will be plenty of general chat too.
On Sun 16th Dec at 3.00pm - At home
After a month's break and avoiding Christmas, Teatime Thinking will be at my house near Alford on Sunday 16th, 3.00-5.00pm. One of the topics will have a bit of a nod to the season with 'Jesus – what influence on society?'. Also 'Justice' is up for discussion over tea and cakes. Do join us for a bit of cerebral activity.
Contact me for directions or encouragement.
Christine Howells
Contact [Email] for details

WATever . . .
On Mon 10th Dec at 8.00pm - Christmas get-together
Only one meeting this month. On Monday 10th at 8.00pm there'll be a Christmas get-together. The usual mince pies, mulled wine and festivities to welcome the Advent season. The venue will be emailed nearer the time.
I will also probably put together another one of my fiendish Christmas puzzles!
If you wish to be included in our local emails then please contact me!
David Seddon
Contact [Email] or [Phone Number] for details
Appreciation for Maxine
Many of you know how tirelessly our Regional Officer, Maxine, works to raise funds for Cancer Research. Now those efforts have been recognised by Cancer Research UK.
Maxine was invited to their premier research facility at Clare Hall in Hertfordshire on Wednesday 17th October for a tour, talk, lunch, and awards presentation.
As editor of this newsletter I will never knowingly include here any article that you can see in the Mensa magazine so please, if you haven't yet done so, look in this month's mag and read there Maxine's article about her experience.
If you would like to get involved in fundraising please contact Maxine at [Email] or on [Phone Number].
Well done, Maxine, - a well-deserved award
Eight go Geocaching in Olney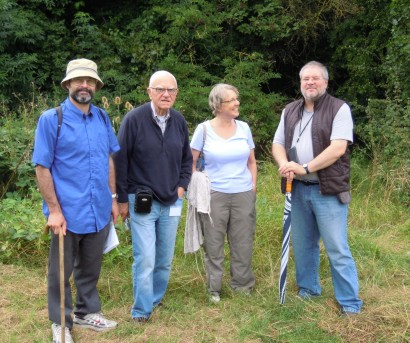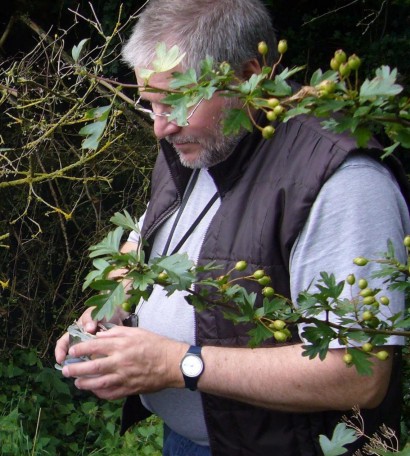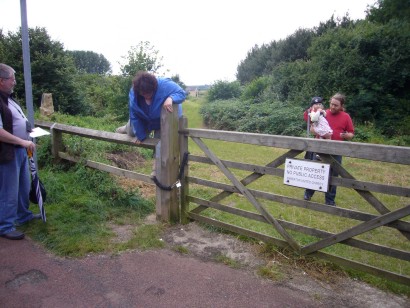 One of the events suggested at our MK & Bedford planning day recently was geocaching. We thought previous experience would be useful, so with the aid of our local Mensa Facebook group we recruited the expertise of new Bedford member Carla and her family. Thus, along with five other regulars, a group of eight ventured forth one slightly rainy Saturday afternoon in August. We had details of two caches, the first a relatively simple "beginners" one that we found quite easily, despite some uncertainty as to whether it was on private property or not (the nearest entrance said it was, but we approached it from a different direction and encountered no signs).
The second cache was more complicated and involved finding and solving a series of clues around the town (with the aid of GPS), and then using the answers to solve a puzzle that would reveal the co-ordinates of the cache. We found and solved the clues without much difficulty, but even tea and cakes were not enough to help us solve the puzzle. We would have thought it was insoluble, except we knew that 110 people had already found the cache! A little dejected by our failure, though having thoroughly enjoyed the afternoon, we agreed to each work on the puzzle at home, compare notes, and reassemble in Olney on a future date to go and find the cache. Some of us have already had another go and arrived at the (possible!) answer.
We all enjoyed the afternoon and would feel more confident about trying geocaching again. A tip for doing it in a group is to ensure that either everyone finds the cache details on the website beforehand, or there are enough printed copies, so that everyone can see the questions and knows where the group is going next. Thanks again to Carla, Paul and Cassidy for their help, and to everyone who came along.
The Lashley Boy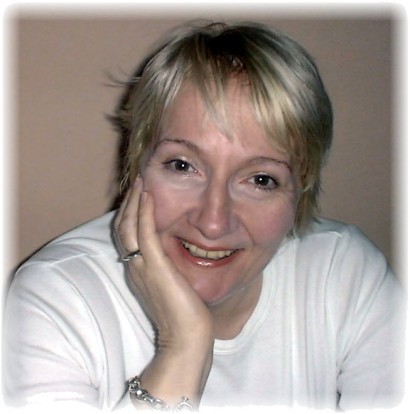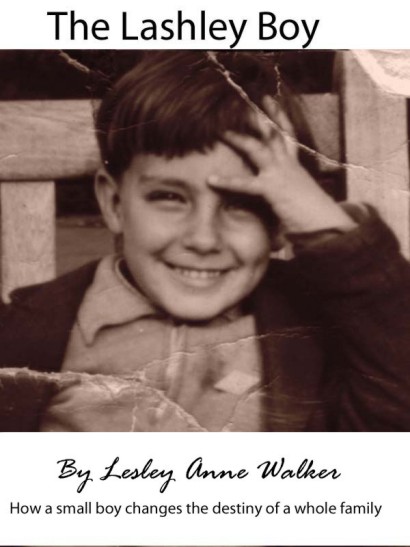 East Midlands author Lesley Walker has just published her first novel.
Lesley has been a member of Mensa for more years than she cares to remember and lives in Newark, Notts, with her husband Geoff, whom she met at a Penrith Mensa weekend.
"The idea for 'The Lashley Boy' came about after a chance encounter with a couple from Co. Durham we met on a cruise ship. When I heard their Geordie accents I went over for a chat and in no time we were swopping memories of the area my grandmother had come from. Weaving their tales and my own memories together produced 'The Lashley Boy', the first book of a trilogy. I hope members will enjoy it."
'The Lashley Boy' is the story of how a chance encounter between an elderly woman and a small boy changes the destiny of a whole family.
Set in the North East of England amongst the mining communities of County Durham, it follows the life of Bella Horseman, a self-made woman, and her family as they forge a way from the poverty of The Rows to the affluence of the middle classes and beyond, and the difficulties they encounter and the triumphs they experience along the way.
Although totally a work of fiction, the book's foundations are from Lesley's memories and the stories told to her by her grandmother, Maud Lashley, when she was small.
'The Lashley Boy' is the first of a trilogy, and is published by Amazon as a Kindle download for only £1.97 – you can even download an excerpt for free to sample before you buy!
Lesley is currently working on the next novel in the Lashley trilogy, 'The Horsemans Ride Out'.
Editor's Bit at the Bottom
Just space here for me to wish you all
A Very Happy Christmas
with your loved ones – in your hearts, if not in your homes
Rosie Jefferson
20 Questions (No. 135)
The answers to the October competition were 1313 Mockingbird Lane, Allen Lane, Clan Elphinstone, Drury Lane, Faslane, Flaneur, Gin Lane, Hubert Laneites, Hydroplane, John McClane, Melanesia, Milanese, Miscellanea, Paper Plane, Penny Lane, Petticoat Lane, Planet, Slane Castle, The Lanes and Villanelle. Entries this time from Michael Warren of Derby, Pamela Covey of Woburn, Philip Abbott of Watford, Helene Parry of Brentford and K Scott of Watford with Helene winning the £10 book token.
This month we have a festive quiz. Send your answers to arrive by 14th December (note earlier deadline due to Christmas printing schedule) to '20 Questions (No. 135)', [Address], for your chance to win.
1. What date is St Stephen's Day?
2. In Dickens' novel "A Christmas Carol" who was Scrooge's dead business partner?
3. The song "White Christmas" was first performed in which 1942 film?
4. London's Trafalgar Square Christmas tree is traditionally given by which country?
5.In the "Twelve Days Of Christmas" what did my true love bring on the ninth day?
6. Rudolph the reindeer was originally created for which department store chain?
7. Who wrote Auld Lang Syne?
8. Which foodstuff traditionally eaten at Christmas is made from marshworts?
9. What colour are the berries of the mistletoe plant?
10. In which year were the first Christmas cards produced?
11. The Magi were Caspar, Balthasar and whom?
12. What do the Scottish call New Year's Eve?
13. Which Christmas item was invented by Tom Smith in 1847?
14. In which year was Band Aid's "Do They Know It's Christmas?" originally released?
15. St Nicholas came from which country?
16. Who wrote "How The Grinch Stole Christmas"?
17. Which British monarch started the tradition of giving Christmas puddings to staff?
18. What breed of dog is "Santa's Little Helper" in The Simpsons?
19. A snowflake has how many points?
20. What is the name of the cake traditionally eaten in Italy at Christmas?