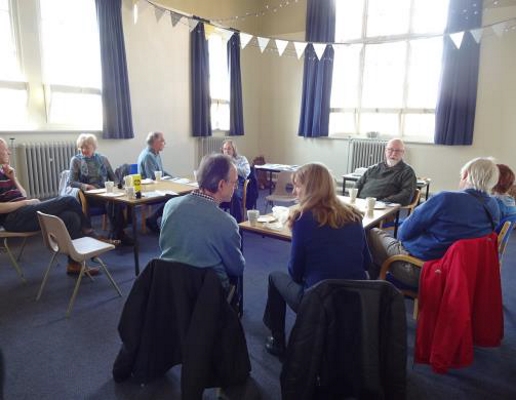 "Eat and Greet" successful meeting in Belper
On Saturday 13th April, we drank hot drinks, ate cakes, browsed info from the Mensa office about Brightspace, upcoming national events and SIGs, and had a good chat.
We hope to arrange another in October, as part of the series across the East Midlands. This time it is likely to be in or around Derby, on a Saturday afternoon and we need to find a venue. Room hire needs to be very cheap (or ideally free if we purchase food/drinks).
Please let Susan Graves know if you have any suggestions.
Check the Derby Diary for more notices.