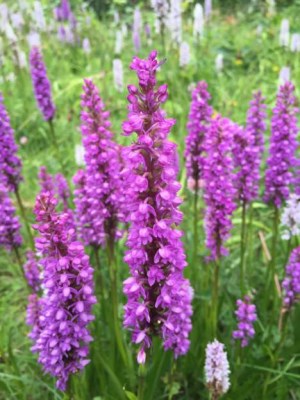 Spring is coming!
Editorial
Welcome to the March Edition of Empress, my final one for now. Next month Maria will be taking back the helm. I've enjoyed my first stint as editor, having found the process very easy and also taught me some useful things about using Word. If you'd like to have a go at it yourself, feel free to get in touch. Or if there's anything you would like to share with other members, any and all contributions are most welcome.
Hopefully now we're starting to enjoy the lengthening evenings and nice spring weather (fingers crossed). Why not get out to one of the meetings in your area and meet up with other members. Also there is a FREE meal on offer this month, details below.
Mark Sloan
Regional News
On Sunday 19th March the officers of East Midlands Mensa will be holding their annual committee meeting. If you have anything you would like raising as an agenda item please let myself or any of the officers know so it can be included for discussion. Some of us will be remaining at the venue early evening to 'meet and greet'. We have private use of the upstairs function room at the Thomas A Becket pub, 2 St James Road, Northampton, NN5 5HY. The location has been purposely selected to try to encourage some activity in the NN postcode area. Come and join us any time from 5pm. Anyone confirming attendance by 12th March latest (or subject to maximum capacity of the room) will get a FREE meal of chilli, rice or chips, and nachos served around 6pm. An ideal opportunity to meet some of the officers and local members. We have use of the room until 9pm and after that you're welcome to join the music jam session in the main bar. Or just go home and prepare for work the next day!
Don't forget we have lots of other events on offer including pub socials, meals out, museum visits, quiz nights and even trampolining this month! Do support the volunteer hosts if you can. And if nothing appeals you are more than welcome to host your own event. Maybe you'd like to share your hobbies and interests with other members?
Contact me on [Phone Number] or maxine@marubaevents. com to book your free chilli meal or for anything else Mensa related.
Maxine Bates
Regional Officer
Events and Meetings
In the current circumstances surrounding the COVID-19 coronavirus, the expectation is that all events listed here are likely to be cancelled, if not already marked as such. If you intend participating in any event listed here, please contact the event organiser beforehand to confirm that the event is still on.
More or Leicester
On Fri 10th Mar at 9:00pm - Comedy Club
If you enjoyed the comedy at the Leicester Comedy Festival in February, the jollity continues in March as we head off the Loughborough Town Hall on Friday 10th for the Just The Tonic Comedy Club. If you've never been to one before, the format's simple: The compare (a comedian/enne) will open with a short set before introducing three other acts in turn. It's usually terrific fun for just a tenner although I'd recommend not sitting anywhere near the stage!! We go there very early last time, so we plan to meet up at 9:00pm in the foyer.
On Mon 27th Mar at 6:30pm - 4MOTM
We're then back at The Stamford Arms in even though they hadn't got any hot chocolate fudge cake on their "puds for a quid" range! Contrary to popular belief, I didn't take that omission too badly at all, although - at the time of writing - I haven't been able to confirm what's going to be on the NEW menu. I'm watching you, Stamford Arms.......! Meet up for 6:30 on Monday 27th if you're eatin', 8:00pm if you're drinking. PLEASE LET ME KNOW IF YOU'RE COMING on [Email]/ [Phone Number] if you're planning to eat as getting a big enough table without pre-booking is tricky sometimes!!!

Lively Lincs
On Sat 11th Mar at 12.00pm - Pub discussion
Saturday 11th February, Jacquie is very kindly hosting this month's Saturday lunchtime pub discussion on "Do we make eccentrics or are they born?" We meet from 12.00 at 'Adam and Eve' on Lindum Hill, we're usually in the alcove, MBlem or magazine on table, topic starts at around 12.30, food available, free parking. [Email]
On Tue 21st Mar at 18.45pm - Meal & Quiz
Then on Tuesday, 21st March, we are back to Fiskerton, [the one near Lincoln], to the Carpenter's Arms for a meal at 18.45 followed by a quiz at 20.30. Anyone is welcome to join us just for the meal or just the quiz or both but please book with me by 18th if possible, thanks. [Email]
Christine Howells
Contact [Email] for details

Notts News
On Sun 5th Mar at 8:00pm - 5OTM
Round off the weekend with a drink and chat in the Goldings Room at the Vat & Fiddle from 8.00pm on Sunday 5th. The pub is on Queensbridge Road (close to Nottingham railway station and adjacent to Castle Rock Brewery) and has free parking right outside. Contact me in advance if you need directions or some encouragement to come along and say hello.
On Thu 9th Mar at 7:30pm - Natter & Nosh
On Thursday 9th we're at the Cadland pub/restaurant in Chilwell. Join us from 7.30pm for a meal or later for a drink. We have tables 20-24 reserved that we push together at the far side of the bar. Menu at www.emberinns.co.uk. There are usually a dozen of us and new faces welcome.
On Fri 17th Mar at 7:30pm - Girls night in
My previous 'girls night in' proved popular so we're doing it again on Friday 17th. Come along to my home in Langley Mill from 7.30pm where a glass of Bailey's awaits to celebrate St Patrick's Day! Then Anne-Marie will showcase her lovely range of Tropic beauty products. There will be chance to try and buy and a couple of guests may receive a mini-treatment. There will also be an optional raffle with some nice prizes up for grabs and I'll be selling chick lit for £1 per book. All money raised from the raffle and book sale will go to Cancer Research UK. Why not have a night of girlie fun, make new friends, be pampered and help raise a little money for charity? Soft/hot drinks and nibbles provided or bring whatever else you would like to drink. Let me know if you'll be there or need directions.
On Tue 28th Mar at 7:30pm - Eating meeting
This month's 'eating meeting' makes a welcome return to Ania's restaurant on Mansfield Road in at 7.30pm on Tuesday 28th where we have previously enjoyed good size portions of traditional Polish cuisine at reasonable prices. As the venue is popular I've already reserved a table but please let me know by 24th if you'd like to join us in case numbers need adjusting.
Ciao for now!
Maxine Bates
Contact [Email] or [Phone Number] for details

Calling all Northants Members..
On Sun 19th Mar at 5:00pm - Chilli & Chat
Northants members are invited to a meet and greet in the upstairs function room of the Thomas A Becket pub, 2 St James Road, Northampton. NN5 5HY on Sunday 19th March at 5:00pm. Come along and say hello any time from 5pm. A free meal of chilli, rice or chips and nachos will be served at 6pm for anyone booking with Maxine on [Phone Number] or [Email] by 12th March. Subject to capacity of the room so book soon! The pub has a car park and is a 10 minute walk from the railway station. Do join us!
Maxine Bates
Contact [Email] or [Phone Number] for details

Hertfordshire Happenings
On Thu 2nd Mar at 8:00pm - FThOTM
March is here and so - hopefully - is spring! As ever, we are at the Three Magnets, Leys Avenue, Letchworth. Thursday nights are curry nights but other food (standard Wetherspoons' fare) is available as well. Leys Avenue is the main shopping street in Letchworth and is a few minutes' walk from the station (Kings Cross to Cambridge line). Call me on [Phone Number] for more details and encouragement.
On Sun 12th Mar at 1:45pm - O is for Organ Museum
Alphabet Event – O is for Organ Museum
Come and join us on a visit to the Organ Theatre on Sun 12th March at 1.45pm for an afternoon of all manner of mechanical music from musical boxes to fairground organs! Doors open at 1.45 with the afternoon's recital starting at 2.0 pm. The address is 320 Camp Road St Albans AL1 5PE and I can arrange pickups at St Albans or Hatfield stations
On Fri 31st Mar at 8:00pm - LFOTM
Last Friday is at our usual venue of the Cowper Arms, Digswell. The pub is next to Welwyn North station and is served by stopping trains from Kings Cross to Peterborough and Cambridge. Good food, beer and conversation guaranteed! Please call me on [Phone Number] for more details and encouragement.
Richard Allen
Contact [Email] or [Phone Number] for details

Mensans in MK & Bedford
Look out for a yellow Mblem on the table at our events.
On Sat 4th Mar at 3:00pm - T@3
Our first event in March is a return to Dobbie's Garden Centre in Fenny Stratford (just south of MK) on Saturday 4th for tea, coffee & cakes from 3pm in their restaurant. All members welcome as usual – we will probably be in the conservatory area at the back.
On Mon 20th Mar at 8:30pm - 3MOTM Quiz
Our monthly visit to the Barge in Woolstone for the quiz is on Monday 20th. Meet from 8.30 - the quiz starts at 9pm and costs £1 per person. Please let me know beforehand if you're coming so I can bag a large enough table.
On Sun 26th Mar at 10:00am - Sunday breakfast
We return to Brown's, next to Jury's Inn on Midsummer Boulevard, for breakfast on Sunday 26th. Join us from 10am for a full breakfast, a snack, or just a drink.
Just a reminder about our M-MK & Bedford Facebook group – if you would like to join please search for the group and send me a request. I also keep an email distribution list for meeting reminders and any lastminute changes, so if you would like to be added to this please let me know.
We hope to see as many of you as possible at one or other of our events this month. Do remember that you're welcome to bring a guest with you, so if you've never been to a Mensa event and are a little nervous about coming along on your own, just bring a friend.
Jo Sidebottom
Contact [Email] or [Phone Number] / [Mobile Number] for details

Mid Bucks
On Fri 10th Mar at 10:30am - Conversation & coffee
We are returning to The Cape on Station Road in Beaconsfield on Friday 10th March for informal conversation, coffee and maybe a cake or two. Meet me there any time after 10:30am. If you can, please let me know you are coming on [Phone Number] or e-mail me at [Email] You will be still be welcome if you just turn up on the day.
On Sun 12th Mar at 2:00pm - Board games
All ages welcome between 2pm and 4pm on Sunday 12th March at Wycombe Museum, Priory Avenue, HP13 6PX for an afternoon of board games in the café. Bring your own favourite games if you wish or join in with the ones provided. Please contact Dave on [Email] or [Phone Number] for directions and to let him know which games you would like to play.
On Sat 18th Mar at 12:00pm - Concert
Join me at 12 noon on Saturday 18th March for a concert by Cambiata at Bucks County Museum in Aylesbury, HP20 2QP. They will perform works by Tallis, Telemann, Purcell and Bach together with contemporary music that has inspired the artist Jane Muir. Afterwards there will be a discussion led by the artist and an opportunity to view her exhibition "Beyond Description". Please buy your own concert tickets at £5.00 each through the museum, on 01296 331441 or online at http://www. buckscountymuseum.org/museum/events/365/ concert-by-cambiata-trio/. After the concert and exhibition we will adjourn to La Salute, an excellent Italian restaurant a short walk from the Museum in Kingsbury, Aylesbury. Please let me know you are coming so that I can book a table on [Phone Number] or e-mail me at [Email]. If you are not coming to the concert and exhibition first, please check with me a few days before to confirm the time to meet at the restaurant.
On Mon 27th Mar at 8:00pm - Indoor board games
Join Dave and Alison at their home in Flackwell Heath for a relaxed evening of indoor board games. Arrive for an 8pm start on Monday 27th March. Please contact Dave on [Email] or [Phone Number] for directions and to let him know which games you would like to play. For further details or encouragement contact me on [Phone Number] or e-mail me at Val.midbucks@ btinternet.com
Val Hinkins
Contact [Email] or [Phone Number] for details
Derby Diary
On Sat 4th Mar at 10:30am - Oxygen Freejumping
On Saturday 4th we're trying something totally different and visiting Oxygen Freejumping at Pride Park. The venue has 150 connecting trampolines, obstacle course, foam pit, dodgeball, jumping runway and giant airbag. A one hour session costs £9.45 per person. For safety reasons all jumpers must wear trampoline socks that can be purchased for £2 per pair when booking online or from reception upon arrival or bring your own if you already have them. This activity is suitable for all ages so ideal for families. Age 5+ can jump without supervision but younger visitors must be accompanied by an adult at all times. Under 16s will need an adult to sign the waiver form on their behalf. We will be doing the 11am-12 noon session and will need to meet around 10.30am to be ready to enter on time. There is a café overlooking the trampoline park if parents would like to bring their children but not jump themselves. Please contact me for further information and to book. There will be an optional lunch afterwards for anyone wishing to stay and socialise.
On Wed 15th Mar at 7:30pm - 3WOTM
After all that exertion we're back to normality with our get together at the Standing Order on Irongate in the city centre on Wednesday 15th. Come along any time from 7.30pm until late for food and/or drink. There is usually a good turn out at this event and we swap seats to chat to different people during the evening.
Maxine Bates
Contact [Email] or [Phone Number] for details
New Year Concert at The Babican
One of the highlights of the London music scene is the series of concerts held at the Barbican Centre over the Christmas and New Year period. The highlight, in my opinion, is the Viennese style concert on the evening of 31 December and for twelve years now, a small group of London and East Midlands Mensans has been going to this concert. From the start of the series (at the time the Barbican Centre opened) until last year, John Georgiadis was the conductor but he has now retired and this year's concert was con ducted by Christopher Warren-Green. For those of us who had got used to John's informal style with a few gags thrown in for good measure, Christopher's style was different; more formal but the music was just as enjoyable.
The programme comprised a good mix of well-known and less well-known works but there are certain traditions that are always followed: the first part ends with the Radetzky March by Johann Strauss the Elder (with the conductor telling the audience when to clap!) and the second ends with the famous By The Beautiful Blue Danube Waltz by Johann Strauss the Younger, plus an encore. Not many people know that By The Beautiful Blue Danube was originally composed as a song but did not catch in; it was only when it was rescored for orchestra alone as a waltz that it became almost an instant hit, which it remains to this day.
The group always meets at a nearby Wetherspoons pub (as this serves meals into early evening) and then we walk to the concert hall for the start of the concert at 1930. The concert finishes at about 2200, giving us time either to go elsewhere in London or home to complete the celebrations there. And so it came to pass that four happy Mensans ended up on the 22:22 train from Kings Cross to Stevenage, which was largely empty (as everyone was heading into London!), and thence home to our respective celebrations!
Four East Midlands members were joined by four London members for this year's concert. We all enjoyed it and would love a few more of you to join us for the next one on 31 December 2017!
Member Profile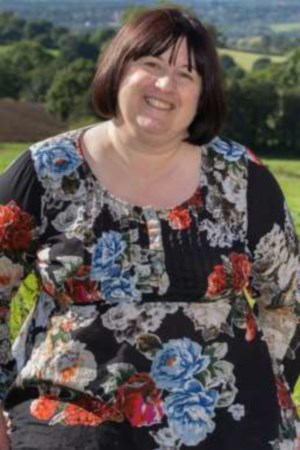 Name?
Gail Mitchell.
Location?
Gotham, Nottinghamshire. (That's the English Gotham not the one where Batman lives.)
When did you join Mensa?
2010.
Why did you join?
I'd always wanted to join but was a bit scared I wouldn't be accepted. Then I got one of those tests in a box as my Secret Santa present at work. Best Secret Santa present I've ever had. I went and did the real test a few months later at Nottingham library.
Have you attended any events? If so, what were they like?
No. That's not because I don't think they all look great it's just that I'm an introvert and given the choice between staying in and reading a book or going out to meet people I'd choose the book every time. That's why I like the Facebook group. I can keep in touch with members and activities in the comfort of my own home
Do you belong to any SIGs? If so, which one(s)?
At the moment I belong to the Writers SIG, Poetry SIG and (I'm not ashamed to admit) the Country Music SIG. I do switch around every so often though.
Occupation?
I'm a bookkeeper/accountant. I've always been employed but I am just in the process of setting up my own bookkeeping practice ready for the new year.
Hobbies and interests?
I'm not sure if this is a hobby or an occupation but I write! At the moment it's a hobby as I don't earn any money from it but I have written a book which will be released in January 2017
http://www.reddoorpublishing.com/project/loving-the-life/
It's all about my years with anxiety and depression and the tools I use to manage them. People who've read it so far have said it's very uplifting; one person said it made them laugh out loud and cry as well. I found a publisher and the launch is being held at Waterstones Nottingham so I'm hoping it will sell.
Anything else you'd like to share?
I love the quizzes in Empress and the puzzles in Mensa Magazine. I was in the Puzzle SIG and the Quiz SIG for a while but they were too hard for me!
Space SIG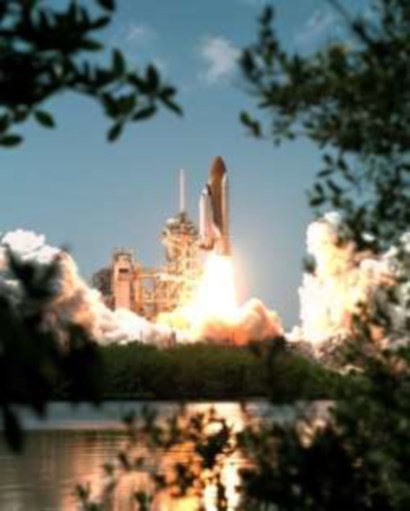 Space SIG is a long-standing SIG with over 500 members. Space SIG and its newsletter SpaceSIGNL exist for members to exchange views, ask questions, and explore theories, on all matters concerning space.
SpaceSIGNL is available in pdf or print versions, with four colour pages - front and back covers, inside and out. Striking images of galaxies, planets, personalities in the field (astronauts, astronomers) and technology such as the ISS all feature here. The Hubble Space Telescope, among other facilities, provides stunning 'Space Art'.
Space as a topic is very wide, which makes for a varied and interesting newsletter. Recent articles include musings on the advantages or otherwise of manned space exploration, practical astronomy explained and write-ups of astronomical holidays and events. On an occasional basis, constellations are examined.
There are regular features, which include biographies of personalities in the field, an exploration of the bodies of the solar system (and eventually beyond), news about the International Space Station, space in the media, a quiz, letters, and discussions about whatever interests the members - as long as it is relevant to the subject of the SIG. Members articles always have priority for publication, and the Editor welcomes contributions from any member of Space SIG.
Contributors don't have to be experts, so if anyone wants to share their pet theory, discuss a space-related topic or tell the members their stories about astronomy, they are encouraged write in about it.
Questions are also welcome, and the Editor will try to produce an article on the subject. Indeed, it was a question by a member that started at least one of the regular features in the newsletter. Although the pdf and print version are identical, the pdf issue allows direct access through web-links to sites that the Editor feels may be of interest or useful for further information.
Space SIG is a dynamic and fascinating SIG - for all those with an interest in Space, whatever the context. Join through the Mensa website, or contact me at the postal or email address below for more details, and a taster back issue if you would like one. SpaceSIGNL is issued quarterly in March, June, September and December.
20 Questions (No. 185)
Did you know the answers to the winter themed quiz from the January issue? They were Greece, Iran, Guatemala, Poland, Pakistan, Sweden, Discworld, Denmark, China, Japan, Atheists, Hopi & Zuni Native Americans, Ancient Rome, Buddhists, Esperantists, the bereaved and grieving, East Orthodox Churches, African Americans, Wiccan and Ancient Egypt. Not many entries this time – and one forgetting to include name and address! – but the winner was Nigel Bryant of Bedford
For your chance to win a £10 book token send your answers to this month's quiz by post to '20 Questions (No. 185)', [Address], or by email to [Email]. All the answers contain repeating digits. With thanks to Les Hurst for compiling it.
1. 'Emergency' was a 1979 single by which appropriately named punk group?
2. A popular cookery program of the 1990s took its name from the bingo call for which number?
3. According to Lord Tennyson how many rode into the valley of Death?
4. Alan Partridge went from national to local broadcasting along which road?
5. American films use which fictional area code in telephone numbers?
6. Australians celebrate the arrival of the First Fleet in January of which year?
7. Development of which aero-engine sent Rolls-Royce into receivership in 1971?
8. Dirty Harry said that the most powerful handgun in the world was what?
9. Edward VIII, later the Duke of Windsor, died in 1972 at what age?
10. Eyam in Derbyshire was stricken by the Great Plague in which year?
11. George I by-passed how many catholic heirs to the throne when he succeeded Queen Anne?
12. In which year did Garfield Sobers first captain the West Indies against England?
13. James Bond, 007, had four colleagues: 006, 008, 009 and which other?
14. Leslie Nielsen's final Naked Gun film was numbered what?
15. Nena saw how many red balloons go by in 1983?
16. Richard III did not reign for long. After how many days was he Boeing, Boeing, gone?
17. The 1,864 islands in the Saint Lawrence River between Canada and the USA are abbreviated to what?
18. The North Coast 500 is intended to be the Caledonian equivalent of what in the USA?
19. Which US emergency telephone number is allegedly a joke?
20. Winston Churchill's last year as Prime Minister was what?