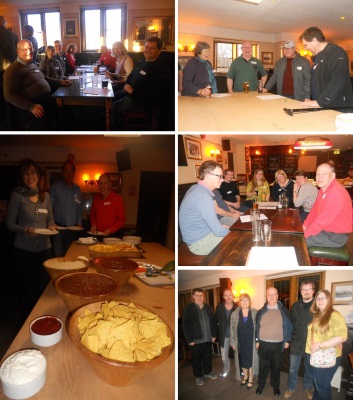 A Sunday in Northampton
Regional News
It was fabulous to see around 30 Northampton members at our get together in March. Thank you to everyone who came along and also to everyone who took time to contact me to show appreciation of the event even though various circumstances meant they could not attend on this occasion. Hopefully we will be able to get some events going in the Northampton area and Marianne will be starting off with her coffee shop event. Thanks also to the staff at the Thomas A Becket pub for providing great hospitality and delicious food and to Ian Sargent for suggesting the venue. The icebreaker game seemed to work well and the noise level soon rose. After a lovely meal of chilli, rice, chips, nachos, sour cream and salsa – with plenty leftover for seconds and even thirds! – guests moved around the room and chatted to each other. I personally found it a very enjoyable couple of hours.
Prior to this get together the officers of East Midlands Mensa held their annual committee meeting and various issues were discussed. We are still seeking an additional Empress Editor to join Maria and Mark plus LocSecs for the DE, LU and NN postcode areas. Please contact myself if you would like further information on any of these roles.
If you would like to contribute a '20 questions' quiz or member profile or any other article for Empress you are welcome to do so at any time.
In addition we have a page on our regional website at www.eastmidsmensa.org.uk for Mensans in business. There is a diverse range from interior design to mobility scooter loan to machine tool services to balloon décor to celebrant services. If you would like your own business to be added just follow the link from that page.
I'm on [Phone Number] or [Email] and look forward to hearing from you.
Maxine Bates
Regional Officer
Editorial
Welcome to the May Edition of Empress. I wanted to start the cover with some good news. A good amount of Mensans from Northampton happened to gather on Sunday 19th or March. Locals and far away visitors had a great time together. On a second note, it was the last time we all had a chat with Paul Coulson. Unfortunately he suddenly passed away a few days after the gathering. He will be missed.
Maria Falces
In memory of Paul Coulson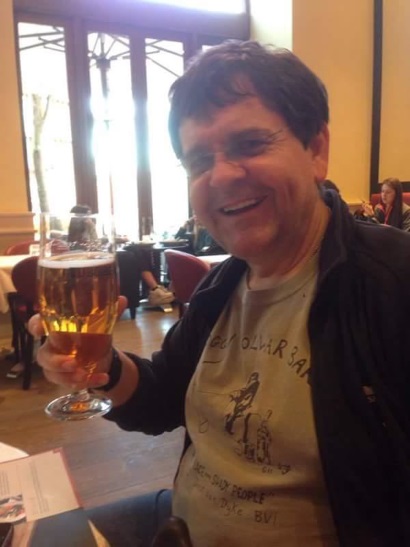 It is with the utmost shock and sadness I have to inform you of the sudden death of Leicester LocSec, Paul. There are no words to describe how the news has stunned the Mensa world with friends from as far as Australia and Canada sending condolences.
Paul took over as Leicester LocSec in August 2010 and did a sterling job hosting a wide variety of events from pub socials to eating meetings to comedy nights to days out on the Great Central Railway and much more.
He was always very welcoming with a wicked sense of humour that instantly made new members feel at home. Despite an unsuccessful hip replacement Paul remained the life and soul of the party and managed a dance at the East Midlands Mensa 70th anniversary 1940s event. Paul and his blues band even played at one of our regional events despite it being his birthday. Those who knew Paul also knew of his love of cake so it was a great pleasure to present a surprise birthday cake on that occasion.
Outside Mensa Paul helped me with fundraising for Cancer Research UK either standing with a collecting bucket in the supermarket or providing DJ services free of charge for themed parties. But his charity streak didn't end there as he was also involved in making mobility aids for disabled children. Paul had fingers in lots of pies.
An avid Leicester City FC supporter nobody was more delighted when the team won the Premiership last year. His love of sailing and being a qualified yachtsman also led Paul to charter yachts and invite friends on holidays.
Not only have I lost a great LocSec but also a fabulous friend. Paul will leave a gaping hole in so many lives. Huge condolences go to wife Lesley, daughter Emma and son Daniel. An amazing man who will simply never be forgotten.
Just some of the many messages from Mensa friends.
"Paul was great company and will be sorely missed."
"You will be greatly missed but every time I eat cake I will remember you!"
"Paul was one of the warmest, sunniest and funniest people I've ever met."
"I always enjoyed the humour that came through in his meeting announcements."
"Paul was one of those people who you instantly liked when you first met him."
"A true gent."
Events and Meetings
In the current circumstances surrounding the COVID-19 coronavirus, the expectation is that all events listed here are likely to be cancelled, if not already marked as such. If you intend participating in any event listed here, please contact the event organiser beforehand to confirm that the event is still on.

Lively Lincs
On Sat 6th May at 12.00pm - Pub discussion
I'm in the fortunate position of having lots of holidays booked this year and that, together with family celebrations and the odd bit of house and/or grand-daughter sitting, has made it impossible for me to stick to 2nd Saturdays for our pub discussions.
As I enjoy them and don't want to miss several in a row, nor do I want to lumber anyone else with having to host that many for me, I hope you will forgive me for shunting the next 3 months to the FIRST Saturday.
So, it'll be 12.00 on Saturday 6th May for our usual pub discussion at the 'Adam and Eve' on Lindum Hill, we're usually in the alcove, MBlem on table. If, by any chance, the weather is kind, look for us in the garden to join our discussion on "Is post-Truth new?" I was happily ignorant of what this meant, (so cynical that I don't believe politicians et al, anyway), I am assured it questions whether propaganda has always been with us, starts at around 12.30, food available, free parking. [Email]
On Tue 9th May at 7:15pm - Theatre
Jacquie is planning a theatre visit to see "I Am Beast" by Sparkle and Dark at the Drill Hall, Lincoln on Tuesday 9th May. This may appeal to young adults as well as older members. For more details, please contact Jacquie Harrison on [Phone Number] or [Email], and by 1st May for tickets to sit together.
On Tue 23rd May at 7:00pm - Eating meeting
For our midweek eating meeting, back to a favourite, Vincenzo's on West Parade in Lincoln on Tuesday 23rd May 19:00. All welcome, do bring partners/friends/et al if you wish, but please book with me by 20th if possible, thanks.
Christine Howells
Contact [Email] for details

Notts News
On Fri 5th May at 8:00pm - 5OTM
Join us in the Goldings Room at the Vat & Fiddle pub from 8.00pm on Friday 5th for a drink and chat. The venue is adjacent to Castle Rock Brewery and near Nottingham railway station and has free parking right outside. Look for the yellow Mblem on the table. New faces always welcome!
On Thu 11th May at 7:30pm - Natter & Nosh
On Thursday 11th we meet at The Cadland pub/restaurant on High Road in Chilwell. Come from 7.30pm for a meal or later for just a drink. We have tables 20-24 reserved which are at the far side of the bar. Menu at www.emberinns.co.uk
On Fri 12th May at 7:30pm - Charity supper and quiz night
I'm organising a charity supper and quiz night on Friday 12th at Greasley Parish Hall in Newthorpe (NG16 3QN). Doors open 7.30pm. There will be a supper of baked potatoes with various toppings and salad plus a choice of gateaux and cream. This will be followed by a general knowledge quiz. Play in teams of up to four people. Prizes for the winners. Tickets cost £7 each and all proceeds will go to Cancer Research UK. The event will finish at 10.00pm.
On Sat 13th May at 7:00pm - Eurovision party
The following evening on Saturday 13th it's my annual Eurovision party at my home in Langley Mill. The fun starts at 7.00pm. Watch the contest, heckle the acts, take part in the optional sweepstake, bring a buffet contribution and/or wear something related to a European country. If you're not really into Eurovision you're welcome to come and socialise in the kitchen or garden. I have Mensa friends visiting from Scotland, London and the North West to take part in both the quiz night and Eurovision party so there will no doubt be some activities planned for the rest of the weekend too. Contact me if you need my address or directions or just to let me know you're coming to the party.
We also have Mensans from further afield coming to our real ale trail around Newark on Saturday 10th June so that may well turn into a mini-weekend too. Contact me if you'd like further info now or see Empress next month.
Ciao for now!
Maxine Bates
Contact [Email] or [Phone Number] for details

Hertfordshire Happenings
On Thu 4th May at 8:00pm - FThOTM
We've had Mad March and April showers, so hopefully this is the time of May flowers! As ever, we are at the Three Magnets, Leys Avenue, Letchworth on Thursday 4th May at 8.00 pm. Thursday nights are curry nights but other food (standard Wetherspoons' fare) is available as well. Leys Avenue is the main shopping street in Letchworth and is a few minutes' walk from the station (Kings Cross to Cambridge line). Call me for more details and encouragement.
On Fri 26th May at 8:00pm - LFOTM
Last Friday 26th May at 8.00 pm is our usual venue of the Cowper Arms, Digswell and what better way to start the Bank Holiday weekend? The pub is next to Welwyn North station and is served by stopping trains from Kings Cross to Peterborough and Cambridge. Good food, beer and conversation guaranteed! Please call me for more details and encouragement.
Richard Allen
Contact [Email] or [Phone Number] for details

Mensans in MK & Bedford
On Mon 15th May at 8:30pm - 3WOTM and Quiz
Our regular Third Monday visit to the Barge in Woolstone for the quiz is on Monday 15th. Meet from 8.30 - the quiz starts at 9pm and costs £1 per person. Please let me know beforehand if you're coming so I can bag a large enough table.
On Sun 20th May at 10:30am - Walk
On Sunday 20th we'll be taking a leisurely stroll around Howe Park Wood in south west MK (near Westcroft). Meet outside the Visitor Centre at 10.30am. Hopefully the weather will be in our favour, but if it's raining please call me beforehand to check if we're going ahead.
On Sun 28th May at 10:00am - Sunday breakfast
Sunday breakfast returns to Carluccio's in the Centre:MK for the summer, by democratic vote! Join us from 10am on Sunday 28th for a full breakfast, a snack, or just a drink. We will probably be in one of the red booths in front of the restaurant. We'll return to Brown's in the autumn, as we all agree it's cosier in the colder weather.
Just a reminder about our M-MK & Bedford Facebook group – if you would like to join please search for the group and send me a request. I also keep an email distribution list for meeting reminders and any last-minute changes, so if you would like to be added to this please let me know.
We hope to see as many of you as possible at one or other of our events this month. Do remember that you're welcome to bring a guest with you, so if you've never been to a Mensa event and are a little nervous about coming along on your own, just bring a friend.
Jo Sidebottom
Contact [Email] or [Phone Number] / [Mobile Number] for details

Mid Bucks
On Fri 12th May at 10:30am - Coffee morning
Join me anytime after 10:30 on Friday 12th May for coffee at Crumbs Too, 2 High Street, Princes Risborough, HP27 0AX. See www.crumbstoo.co.uk for more information. If you can, please let me know you are coming, call or e-mail me. You will still be welcome if you just turn up on the day.
On Sun 21st May at 3:00pm - T@3
On Sunday 21st May, forget the diet and join us at 3pm at Church House, Hughenden, HP14 4LA for one of their famous teas.
A good choice of home-made cakes, full cream teas, toasted tea cakes or delicious local ice cream is available.
Church House is easy to find – just take the turn for Hughenden Manor (NT), park at the bottom of the hill and walk up through the churchyard and past the church. The tea rooms are in Church House which is just outside the gate at the top of the churchyard. Look for me inside at 3pm. For further details or encouragement contact me.
On Mon 22nd May at 8:00pm - Indoor board games
Join Dave and Alison at their home in Flackwell Heath for a relaxed evening of indoor board games. Arrive for an 8pm start on Monday 22nd May. Please contact Dave on [Phone Number] or [Email] for directions and to let him know which games you would like to play.
Val Hinkins
Contact [Email] or [Phone Number] for details
Derby Diary
On Wed 17th May at 7:30pm - 3WOTM
We return to the Standing Order on Irongate in the city centre from 7.30pm on Wednesday 17th. You are welcome to join us any time throughout the evening for a meal or just a drink and stay as long as you like. Look for the yellow Mblem on a long table in the low ceiling rear section of the pub. We are usually 12-16 and the Wetherspoon location makes this a good value night out.
On Tue 30th May at 7:30pm - Eating meeting
This month's "eating meeting" takes place at Yardley's tapas bar on Bridge Street in Belper at 7.30pm on Tuesday 30th. 3 dishes cost £13 or 6 dishes cost £24 but last time we mixed and matched so we had a choice of food at a reasonable price. I've reserved a table but please let me know by 25th if you'd like a place in case numbers need adjusting.
Maxine Bates
Contact [Email] or [Phone Number] for details
St. Albans Museum – Review by Richard Allen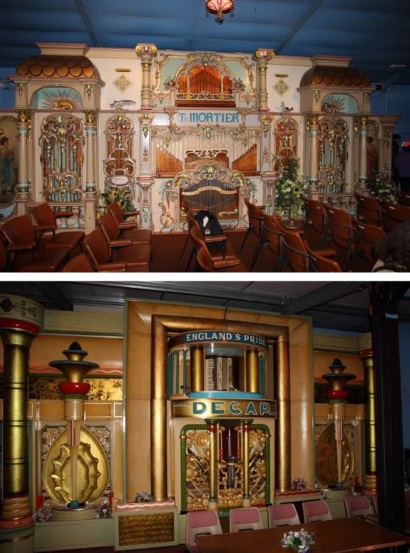 The alphabet series reached O in March, for (St Albans) Organ Theatre. For those of you who have never been, this is a fascinating collection of mechanical music, ranging from musical boxes to large fairground organs. Our group was treated to a variety of recitals from the various machines, including the Radetzky March and the theme from Thunderbirds!
We had last visited the theatre about seven years ago and since then, a number of new machines have been added to the collection. We definitely agreed that it was an afternoon to remember and that we'd be back some time soon!
The museum is open on the second Sunday of the month from 2 pm and the admission charge is a very reasonable £7, so if you are in the area, it is well worth a visit.
News about the Photography SIG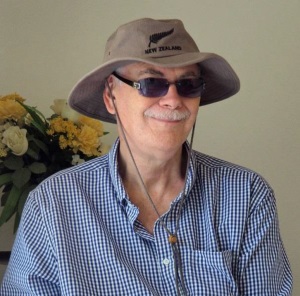 I took over as SIGSec of the Photography SIG in September 2016. My first priority was to relaunch the SIG journal which now goes under the new name 'MPhoto'. The first issue was sent out in October 2016 and, at the time of writing, Issue 2 is about to be sent out in the next few days, i.e. mid January. It is very important to establish MPhoto as a regular publication as this is the main platform for members of the SIG to share their interest in photography. We are aiming to make MPhoto a bi-monthly publication as soon as we can.
Also, one of our members has recently set up an associated Flickr group to which all members of the SIG are invited. This is a private closed group exclusively for the use of MPhoto readers only and gives the SIG an online platform where members can share their photographs, stories, queries, knowledge, well anything they like really! This has the advantage of being available at all times.
The Photo SIG is one of Mensa's larger SIGs with around 500 members distributed around the UK (and some overseas), and is open to all members of Mensa. Our journal is available as a postal printed version or as a PDF file sent by email. PDF SIG membership is free of charge - and the journal is best viewed as a PDF file where it is in full colour throughout. The latest issue of MPhoto is always available to be downloaded from the SIGs page of the Mensa website, so if any member would like a preview, they may take a look over there.
All Mensa members are encouraged to join with us - whatever genre of photography and whatever make and type of photographic equipment is used, they will be very welcome. Smartphone photography is practised by a growing number of our members. Despite the growth of online websites like Facebook, Instagram, Flickr etc. with literally millions of images posted, it can be difficult on those sites to establish meaningful relationships and critique with other photographers. Photography SIG offers our members that opportunity.
The main objectives of the SIG are: to provide an interesting newsletter (of the members, for the members, and by the members), to help members to enjoy and make the most of their photography, and to give members the opportunity to show their work to around 500 fellow photo enthusiasts. If you would like to join the party, you may do so on the SIGs page on the Mensa website, or by applying to the SIGs officer. I look forward to seeing and sharing your photographs and thoughts.
Clive Piggott, Photography SIGsec
New Section: Where am I?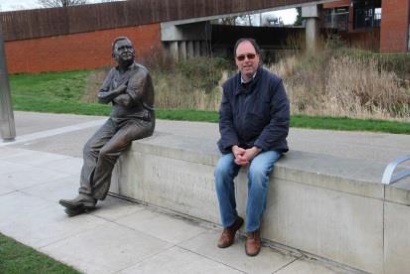 Here's that photo of Richard Allen and the Ronnie Barker statue. Can you guess where he is?
Do please send your entries to empress@mensa.org.uk
20 Questions (No. 187)
The answers to the March competition were 999, 88, 600, A11, 555, 1788, RB211, .44 magnum, 77, 1665, 55, 1966, 0011, 33 1/3, 99, 777, 1000 islands, route 66, 911 and 1955. Well done to Pamela Covey of Woburn who wins the £10 book token.
This month's quiz is set by Patrick Cavanagh. Can you name the song title from which the following lyrics are taken? Send your answers to arrive by 20th May to '20 Questions (No. 187)', [Address], or [Email] but don't forget to include your name and address so we know where to send the prize!
1. She gets too hungry for dinner at eight
2. There's a bright golden haze on the meadow
3. And now, the end is near and so I face the final curtain
4. When I get older, losing my hair, many years from now
5. Wise men say only fools rush in
6. You can dance, you can jive, having the time of your life
7. Well it's one for the money, two for the show
8. Maybe I didn't treat you as good as I should have
9. Start spreading the news, I'm leaving today
10. When you walk through a storm, hold your head up high
11. A candy coloured clown they call the sandman, tiptoes to my room every night
12. When I was just a little girl, I asked my mother what would I be.
13. I heard you're settled down, that you've found a girl and you're married now
14. I asked my love to take a walk, to take a walk, just a little walk
15. It's knowing that your door is always open and your path is free to walk
16. You know that it would be untrue, you know that I'd be a liar
17. My story is much too sad to be told, but practically everything leaves me totally cold
18. Don't know when I've been so blue, don't know what's come over you
19. Close your eyes, close the door, you don't have to worry any more
20. How can I feel I'm standing strong, yet feel the air beneath my feet