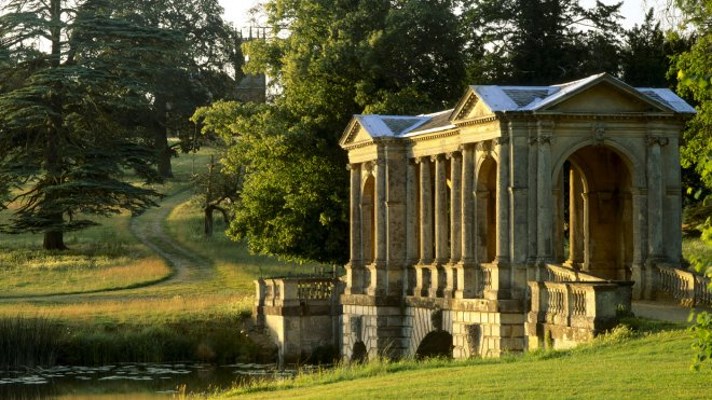 Join us at

Stowe Landscape Gardens

and Sherwood Forest for a lovely autumn walk
Regional News
It was nice to see some East Midlands members, both new and old, at the Annual Gathering in Ipswich. If you attended the event I hope you had an enjoyable time. The weekend was not without drama when the Sunday afternoon boat cruise broke down in the shipping channel and had to be tugged back to the harbour a couple of hours late! It made it a very late return home for those travelling back to the Midlands and beyond that day but hopefully worth the inconvenience.
The next Annual Gathering will take place in Plymouth 5th-7th October 2018. So make a note in your diary and await further details in due course.
Christmas is coming.. so our "X" alphabet event will be an Xmas party night at the Kegworth Hotel (DE74 2DF). The hotel is near M1 J24 and East Midlands Airport so easy access for many members in Notts/Derbys/Leics and beyond.
Their three course festive dinner plus disco costs £22.50 per person and overnight accommodation is available if needed. For menu choices and to check availability please contact me.
I'm on [Phone Number] or [Email]
Maxine Bates
Regional Officer
Editorial
Welcome to the November Edition of Empress.
We had lots of events last month so I am waiting for a few photos and reviews for next edition. Just remember to take a picture of any event you attend and send it to us with a caption.
We have a couple of lovely walks this month, weather depending, and the Christmas events are starting to be advertised. It would be really lovely to see as many as possible joining them.
Sit down, relax and enjoy the reading.
Maria Falces
Congratulations to Steve Goodings of Nottingham on his marriage to Ruth on Saturday 28th October 2017.
Events and Meetings
In the current circumstances surrounding the COVID-19 coronavirus, the expectation is that all events listed here are likely to be cancelled, if not already marked as such. If you intend participating in any event listed here, please contact the event organiser beforehand to confirm that the event is still on.
More or Leicester
On Mon 20th Nov at 8:00pm - 3MOTM
On Monday 20th November at 8:00 pm, I shall be hosting our regular third Monday of the month gathering at the Craddock Arms, 201 Knighton Road, Leicester, LE2 3TT. There should be the usual conviviality and scintillating conversation. If you need any encouragement or directions please contact me.
On Sat 25th Nov at 7:00pm - Eating meeting
We are meeting for on Saturday 25th for a meal at The Crown, 106 Main Street, Asfordby, Melton Mowbray LE14 3SA at 7.00 p.m. Please contact me by Fri 17th Nov to book a place.
Christmas meal
Advance notice: On the evening of Monday 18th December, I am proposing that we honour our tradition of a Christmas Curry by meeting at the Mem Saab Indian restaurant in Leicester. Could you please give me some idea of your interest in attending this event, by 20th November 2017? If sufficient numbers of you are interested I shall make booking enquiries with the restaurant and confirm the details in the December issue of the magazine. Haydn Starkie

Lively Lincs
On Sat 11th Nov at 12:00pm - 2SaOTM Pub discussion
Our regular second Saturday meeting will take place on 11th November. Join us in the alcove of the Adam & Eve Tavern on Lindum Hill for a discussion around "Should we move with the times in our language?"
On Tue 21st Nov at 7:30pm - Indial meal
Trying a new Indian eating venue – the Adam and Eve in Wragby at 7.30pm on 21st. For more details/directions and so I can book a table, please contact me by 17th.
Christine Howells
Contact [Email] for details

Notts News
On Sun 5th Nov at 8:00pm - 5OTM
Remember remember the 5th of November. and join Brigitte for this month's get together at the Vat & Fiddle pub on Queensbridge Road near Nottingham railway station. It's all happening from 8.00pm on Sunday 5th and a few new members will be going along. Contact Brigitte on [Phone Number] if you need directions.
On Thu 9th Nov at 7:30pm - Natter & Nosh
On Thursday 9th we meet at The Cadland on High Road in Chilwell at 7.30pm for a meal or later for just a drink accompanied by some good conversation. We have tables 20-24 reserved that are at the far side of the bar from the car park. You are welcome to just turn up on the night and look for the yellow Mblem on the table. Note if you'd like to come to this event on 14th December it will be pre-bookings only as it turns into the Nottingham Mensa Christmas meal.
On Sun 12th Nov at 2:00pm - Alphabet event - W for Winter woodland Walk
Alphabet event W for Winter woodland Walk
As our alphabet events have reached "W" I thought I'd do a triple event of a winter woodland walk! Meet at 2.00pm on Sunday 12th at the visitor centre in Sherwood Forest (NG21 9HN) for a 5.5 mile walk. The walk is free but there is a £3 charge per car to park. The planned circular route will include the famous Major Oak tree and some of the royal hunting forest from Norman times that is now part of the Robin Hood Way. We should return as it is getting dark and can go in search of pub grub if anyone is hungry. Please contact me if interested in this event because in case of inclement weather it may be cancelled or postponed.
Christmas meal
Advance notice: A festive meal at The Cadland, High Road, Chilwell.on Thursday 14th December at 7:30pm. 2 courses for £14.99 or 3 courses for £17.49. Contact me for menu choices and to check availability. £5 deposit required. Susan Graves
Advance notice: We're through to the finals of the charity tournament at Nottingham Greyhound Stadium in Colwick. Gates open 6.00pm, first race 6.28pm and last race finished by 10.30pm. Arrive/leave when you like. Ample free parking and food/drink available at the venue. £3 per ticket with accompanied under 18s free. Contact me to purchase.
Ciao for now!
Maxine Bates
Contact [Email] or [Phone Number] for details
News from Northampton
On Sun 12th Nov at 10:30am - Brunch
As usual we shall be meeting for breakfast/brunch on Sunday 12th November at the Rendezvous Coffee Shop in Market Walk, Norths Town Centre. Attendees will be invited to recite a favourite poem (with justification!). Contact me for encouragement or reassurance.

Hertfordshire Happenings
On Thu 2nd Nov at 8:00pm - FThOTM
As ever, we are at the Three Magnets, Leys Avenue, Letchworth on Thursday 2nd. Thursday nights are curry nights but other food (standard Wetherspoons' fare) is available as well. Leys Avenue is the main shopping street in Letchworth and is a few minutes' walk from the station (Kings Cross to Cambridge line). Call me for more details and encouragement.
On Fri 24th Nov at 10:30am - LFOTM
Last Friday 24th, is at our usual venue of the Cowper Arms, Digswell. The pub is next to Welwyn North station and is served by stopping trains from Kings Cross to Peterborough and Cambridge. Good food, beer and conversation guaranteed! Please call me for more details and encouragement.
Richard Allen
Contact [Email] or [Phone Number] for details

Mensans in MK & Bedford
On Sun 19th Nov at 10:00am - Sunday breakfast
Our first get-together this month is Sunday breakfast is on Sunday 19th. We are back at Brown's, next to Jury's Inn on Midsummer Boulevard (West), for the winter. Join us from 10am for a full breakfast, a snack, or just a drink.
On Mon 20th Nov at 8:15pm - 3MOTM
Our regular Third Monday visit to the Barge in Woolstone for the quiz is on Monday 20th. Meet from 8.15 - the quiz starts at 8.30pm and costs £1 per person. Please let me know beforehand if you're coming - the maximum team size is 6 people so it helps to know whether we'll be one team or two, or somewhere in between.
On Sat 25th Nov at 11:00am - Alphabet event - W for Walk
Alphabet event W for Walk
Our final event in November is a walk around Stowe Landscape Gardens, near Buckingham, followed by a browse round their Christmas market and possibly a bite to eat afterwards. We'll meet at 11am on Saturday 25th in the Visitor Centre (look for the Mblem). Admission to the Gardens is £11.20 for non-National Trust members but the market is free of charge. Please let me know if you want us to look out for you.
Just a reminder about our M-MK & Bedford Facebook group – if you would like to join please search for the group and send me a request. I also keep an email distribution list for meeting reminders and any last-minute changes, so if you would like to be added to this please let me know.
We hope to see as many of you as possible at one or other of our events this month. Do remember that you're welcome to bring a guest with you, so if you've never been to a Mensa event and are a little nervous about coming along on your own, just bring a friend.
Jo Sidebottom
Contact [Email] or [Phone Number] / [Mobile Number] for details

Mid Bucks
On Sat 4th Nov at 2:30pm - Theatre
Join Mark Sandford at the Swan Theatre in High Wycombe, 2:30pm on Saturday 4th November for "A Murder is Announced" one of Agatha Christie's classic tales brought to the stage by the Middle Ground Theatre Company. Watch as Miss Marple unravels a complex series of relationships and events to solve the mystery and reveal the truth.
Adult tickets are £19.00 - £29.00 from www.wycombeswan.co.uk. For further details or encouragement give Mark a call.
On Monday 20th Nov at 8:00pm - Indoor board games
Join Dave and Alison at their home in Flackwell Heath for a relaxed evening of indoor board games. Arrive for an 8pm start on Monday 20th November. Please contact them for directions and to let them know which games you would like to play.
On Fri 24th Nov at 10:30am - Coffee & Chat
Meet me from 10:30 onwards on Friday 24th November for a morning of informal conversation, coffee and cake. This month we are returning to Jung's at 5-7 The Broadway, Beaconsfield, HP9 2PD.
See http://www.hpjung.com/ for location and menus. If you want to, you can let me know in advance that you are coming.
You will still be welcome if you just turn up on the day. For further details or encouragement contact me.
Val Hinkins
Contact [Email] or [Phone Number] for details
Derby Diary
On Wed 15th Nov at 7:30pm - 3WOTM
It was busy at the Standing Order on Iron Gate for our September event due to Wetherspoon offering discount on food and drink that day plus freshers week. Hopefully normal service resumes for our next event on Wednesday 15th. Come along any time from 7.30pm until late for food and/or drink. Look for a yellow Mblem on a long table in the rear section of the pub. New faces welcome!
On Tue 28th Nov at 7:30pm - Eating meeting
We're heading Stateside for our 'eating meeting' at 7.30pm on Tuesday 28th. Come and taste American cuisine at Frankie & Benny's, Manor Road, Littleover. Menu at www.frankieandbennys.com. Let me know by 24th if you'd like a place reserving please.
Christmas Party Night
Advance notice: Sat 9 Dec 7:30pm A three course dinner and disco at the Kegworth Hotel (DE74 2DF). Cost £22.50 per person. For menu and to check availability contact Maxine by 18th November. Overnight accommodation available at the venue if needed.
Maxine Bates
Contact [Email] or [Phone Number] for details
Literature SIG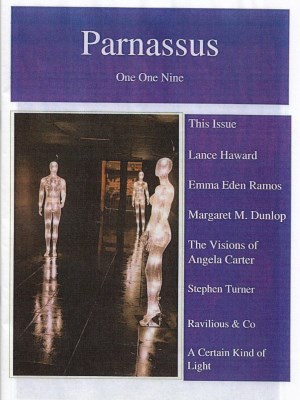 The Art & Literature SIG open to anyone with an interest in either or both those fields. The regular SIG journal, Parnassus, features articles, reviews and previous of all areas in art from classical painting and sculpture to modern conceptual.
Similarly, the literature side covers the novel, poetry, theatre and creative writing. Members are encouraged to contribute and many use Parnassus to showcase their own work.
I took over the SIG as editor from Christine Vaughan back in 1998 when she needed to concentrate on running the Education SIG. It was Christine who named the SIG platform Parnassus after the mountain of muses in Greek mythology. Nearly 20 years later I am still there, and still enjoy serving the SIG membership.
If anyone would be interested in joining then contact me on and I shall take great pleasure in bringing you on board.
Barry McCann
[Email]
Craft SIG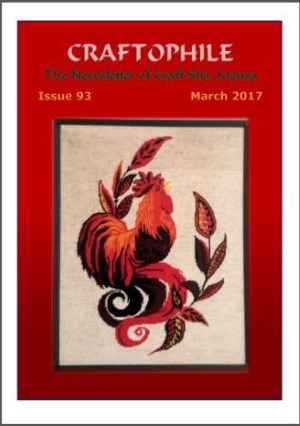 At the last count, Craft SIG had over 300 members and is still growing. Most, but not all, of the members are in the UK. Key to the SIG is the newsletter, which is primarily a vehicle for showing off members' work – whether it's a wobbly first attempt at sugarcraft or an accomplished piece of embroidery or metalwork.
Alongside the popular crafts like card-making, sewing, knitting, crochet etc, the newsletter also features rarer crafts such as ceramics, paper-making, wood carving, gemstone faceting, machine knitting, and mosaics – to name but a few.
The newsletter includes one or two puzzles (with prizes) plus a card-making challenge and an inspiration challenge (for any craft), where a picture or a phrase is provided to prompt ideas for CraftSIG members to use in their chosen craft. 'Winners' are chosen at random and also receive a small prize for their submission.
The newsletter regularly contains 'how to...' articles, information on relevant exhibitions or publications, tools and techniques – or whatever the members find of interest. There's also a space for unconventional elements. Recent examples include guerrilla knitting, a random stripe generator, wind-powered scarf-making, a life-size ballerina cake, extreme quilling, crafts in stamps, and electricity and magnetism in card-making.
Anne Ruston
[Email]
20 Questions (No. 193)
Did you guess the Scrabble answers from September? They were 1931, 12, 128, 164, 2, Euouaes, Qis, 1 in 33, Lexico, true, V, 60, 293, New York Times, 24 years, Y, Zyzzyva, Italian, 2004 and Israel. Suspect not as there was just one entry so the prize goes to Roger Plant of Nottingham. Well done!
As St Andrew's Day falls this month we have a Scottish themed quiz. Send your answers plus name and address to arrive by 20th November to '20 Questions (No. 193)', [Address] or [Email]
1. What is the third largest Scottish city by population?
2. Who is lead singer of the Scottish band Deacon Blue?
3. Which Scottish mathematician invented logarithms?
4. Love Street is the home of which Scottish football club?
5. On which date is Burn's Night celebrated?
6. What is the largest settlement on the isle of Orkney?
7. Which is the largest Scottish loch by volume?
8. In which Scottish town does the ceremony of fireballs take place on New Year's Eve?
9. What was the name of the first king to reign over both England and Scotland?
10. The winter sports resort of Aviemore is located in which mountain range?
11. What is the name of the Scottish chicken in the film 'Chicken Run'?
12. Which Scottish artist painted 'The Singing Butler'?
13. What is Scotland's longest river?
14. At which Scottish tourist attraction would you find Mons Meg?
15. Which country competes against Scotland to win the Calcutta Cup?
16. What title is given to the Scottish equivalent of a mayor?
17. On which Scottish island is the former Labour leader John Smith buried?
18. What is the national fruit of Scotland?
19. Dalcross airport serves which Scottish city?
20. On which Scottish island is the Talisker distillery found?