Mid Bucks group on Ivinghoe Beacon. Photo by Neil Matthews
Regional News
Mensa are always looking to recruit new members. Do you know anyone who may be interested in taking the Mensa test? If so there are forthcoming test sessions at the International Community Centre in Nottingham on 19th September, 14th November and 16th January, The Y in Leicester on 31st October and The Quaker Centre in Milton Keynes on 5th December. Occasional test sessions are also held in Derby and Northampton. Contact the Mensa office on 01902-772771 or www.mensa.org.uk to book. Why not challenge a friend!?
Don't forget the British Mensa Annual Gathering takes place in Glasgow 18th-21st September. Again see the Mensa web site for the whole programme of events but book soon as some events are already full. Do feel free to use the East Midlands Mensa Facebook page or Yahoo email group if you're looking for travel companions to Glasgow and to help cut costs. I know some people are driving whilst others are flying to Scotland.
Would anyone be interested in a circus skills workshop for adults and children aged 7+ in the Notts/Derbys area? This would probably include soft diabolo, dancing styx, stilts, unicycles, etc. The more interest the cheaper the cost per person. Please get in touch with me to express interest and, if enough, I'll see if something can be arranged. Thanks!
I'm on [Phone Number] or [Email]
Maxine Bates
Regional Officer
Events and Meetings
In the current circumstances surrounding the COVID-19 coronavirus, the expectation is that all events listed here are likely to be cancelled, if not already marked as such. If you intend participating in any event listed here, please contact the event organiser beforehand to confirm that the event is still on.
Mensans In MK and Bedford
On Sun 6th Sep at 1:15pm - River cruise
Our first event in September was advertised last month but you may still be in time to book if you're quick! We will be cruising the river in Bedford on the John Bunyan boat on Sunday 6th. Arrive at Priory Marina 1.15pm for 1.30 departure – please book your own places in advance at http://www.johnbunyanboat.org/book-a-public-cruise/sunday-cruises/. We will be doing Route 1 to Kempston via Sovereigns Quay, £14 adults/£10 children/£12 concessions. Add a cream tea for £5 if you wish. The return trip is around 4 hours and there is a small bar on board but it's cash only, no cards. Contact me to let me know you're coming, so we can co-ordinate beforehand.
On Sun 6th Sep at 5:30pm - Eating meeting
On return from the river cruise on Sunday 6th, we will have dinner at the Priory Marina Beefeater in Bedford, around 5.30pm. Come just for the meal if you don't want to cruise but either way please let me know by Friday 4th so I can book a table - [Email], or [Phone Number] / [Phone Number]. Look out for the Mblem on a table. Please let me know if you plan to come so I can bag a large enough table.
On Mon 21st Sep at 8:30pm - 3MOTM
Our monthly visit to the Barge in Woolstone for the quiz is on Monday 21st. Meet from 8.30 - the quiz starts at 9pm and costs £1 per person. Look out for the Mblem on a table. Your host for this month is Becky Cave, as we will still be in Glasgow after the AG weekend. Please let her know if you plan to come so she can bag a large enough table - rebecca.cave@taxwriter.co.uk / 01908 295645 (landline & mobile).
On Sun 27th Sep at 10:00am - Sunday breakfast
Sunday breakfast will be on 27th at 10am at Carluccio's in the Centre:MK. You will probably find us in one of the red booths just in front of the restaurant – look for the Mblem on a table. Come for a full breakfast, a snack, or just a drink.
Just a reminder about our M-MK & Bedford Facebook group – if you would like to join please search for the group and send me a request. I also keep an email distribution list for meeting reminders and any last-minute changes, so if you would like to be added to this please let me know.
We hope to see as many of you as possible at one or other of our events in May. Do remember that you're welcome to bring a guest with you, so if you've never been to a Mensa event and are a little nervous about coming along on your own, just bring a friend.
Jo Sidebottom
Notts News
On Thu 3rd Sep at 7:00pm - Fashion show
We start the month with an event aimed at the ladies. It's a fashion show at Underwood Miners Welfare (NG16 5GA) on Thursday 3rd. Doors open at 7.00pm with the show starting at 7.30pm. It will feature lots of high street brands such as M&S, Top Shop, Next, Wallis, New Look, Oasis and many more. After the show there will be opportunity to browse the clothes rails and try before you buy at heavily discounted prices. Tickets cost £3 including the show and nibbles with money raised going to Cancer Research UK. There will also be a raffle, other stalls and a cash bar. Please invite your friends and contact me for tickets.
On Sat 5th Sep at 8:00pm - 5OTM/Brewery tour
On Saturday 5th we'll be combining our regular "5th of the month" get together at the Vat & Fiddle pub with a private tour of the adjacent Castle Rock Brewery. You are welcome to join in one or both of these events starting at 8.00pm. The tour costs £12 per person and includes chance to pull your own drink behind the bar in their visitor centre and sample three real ales. Please let me know by 1st September latest if you would like a place on the tour as I need to confirm numbers in advance. Alternatively just turn up for a drink on the night and look for a yellow Mblem on the table. As I already have some members from outside the East Midlands region signed up for the brewery tour and staying in Nottingham for the weekend there may be other ad hoc events nearer the time. Please get in touch if you fancy a mini pub crawl in the city centre the evening of Friday 4th or maybe a visit to the Green Festival from 11.00am on Sunday 6th. The latter takes place at Nottingham Arboretum and promises a fun event for the whole family with over 100 stalls with an environmental/ethical/natural/sustainable theme, food, live music, kids rides, workshops and entertainment. Admission is free.
On Thu 10th Sep at 7:30am - Natter & Nosh
Our "natter & nosh" event takes place at the Beekeeper pub in Beeston from 7.30pm on Thursday 10th. Many thanks to all the staff at the pub as well as my fundraising team for supporting our extra event there in July. Alongside their regular pub quiz we organised a raffle, lucky dip and toy stall and raised £242 for Cancer Research UK. The Mensa team also walked away with three prizes having won all three rounds of their quiz! Thanks also to the families who joined us for this family friendly night out. It was great to see the youngsters getting stuck into the colouring whilst awaiting dinner!
Ciao for now!
Maxine Bates
Lively Lincs
On Sat 12th Sep at 12:00pm - Pub discussion
Well, so much for trying to sit outside for meetings this season, dismal failure so far but perhaps we'll have an Indian summer. Just in case, look for us in the garden at the Adam and Eve on Lindum Hill on Sat 12th Sept for our monthly pub discussion meeting. If inclement, we'll probably be in the usual alcove, look for the MBlem. This month's topic: ' Is interest, [financial], a good thing?' - maybe related a bit to Mark Carney's lecture in Lincoln in July. We're a small-ish, friendly, welcoming group, so if you've been thinking about coming but not sure about risking it, do give us a try, most of us felt like that about our first meeting. So, we know what it's like for some and you will be as bright as the rest, we're all pretty relaxed, the discussion will not be too academic. To tempt you further, pub food available, free car park.
On Thu 24th Sep at 7:00pm - Eating meeting
If you prefer a purely social event, then how about our midweek eating meeting on Thursday 24 Sept 7pm at the Pizzahut near Waitrose. All welcome, helps if you let me know you want to come but ok just to turn up on the night, thanks. [Email]
Christine Howells
Derby Diary
On Wed 16th Sep at 7:30pm - 3WOTM
Our "3rd Wednesday" get together falls on 16th so you'll find a bunch of friendly faces on a long table in the rear section of the Standing Order on Irongate in the city centre. Join us any time from 7.30pm until 10.30ish for a meal or just a drink. A yellow Mblem will be on the table.
On Tue 29th Sep at 7:30pm - Eating meeting
On Tuesday 29th we're heading to Castle Donington for our "eating meeting". The town seems to be full of Indian restaurants but we've never tried Curry2Night at 43 Borough Street. See menu at www.currytonightdonington.co.uk and let me know by 25th latest if you'd like a place reserving. I'll be booking a table for 7.30pm.
Maxine Bates
Advance notice that I'm organising a Halloween party on. yes, you guessed it. Saturday 31st October. Venue is the private function room at Heanor Conservative Club. Tickets cost £7.50 and include a disco and two course buffet. Please contact me to purchase. They are selling well and the room has a maximum capacity so don't delay!
Luton
On Tue 1st Sep at 7:30pm - FTuOTM
At the 'Brache' Beefeater, Osborne Road, opposite the Vauxhall Design Building from 7.00pm. There is parking on site. Come along for a drink and a chat, or just the chat. Food is available at the bar or in the restaurant from the same menu. New faces will be welcome to join our group. Contact me for directions or more details.
Bob Ford
On Thu 3rd Sep at 8:15pm - FThOTM
We are back at the Millstream in Hitchin, which is expected to have reopened by now. The venue is about ten minutes' walk from Hitchin station. Good food and good beer both available! Call me on [Phone Number] for more details and encouragement.
On Sat 19th Sep at 10:00am - Steam and Country Fayre
Yes, it's that time of year again as the Bedfordshire Steam and Country Fayre comes back to Old Warden Park. I plan to be there on Saturday 19th and hope to see some of you there. There's plenty to see and do. I can pick up from nearby stations (Bedford or Biggleswade) if required. Call me on [Phone Number] for more details and encouragement.
On Fri 25th Sep at 8:00pm - LFOTM
As always, we're at the Cowper Arms, Digswell, which is by Welwyn North railway station, which is served by stopping trains from Kings Cross to Cambridge and Peterborough. Good food and good beer both available! Call me on [Phone Number] for more details and encouragement.
Richard Allen
More or Leicester
On Sun 6th Sep at 11:00am - Clay pigeon shooting
We start off September with something a bit different - a morning spent clay pigeon shooting followed by prize giving at a local hostelry for the least useless! The morning will include gun hire, tuition and cartridges. Sorry, but you'll have to supply your own wax jacket and wellies! The morning is perfect for absolute beginners, but I take no responsibility for arguments if your partner turns out to be better at it than you! All of this take place at 11:00am on Sunday 6th, and the cost for the shooting is just £45 per person. I'd need a £15 deposit by Aug 9th to secure your place (please call/email me for details of how to send it), so why not give something different a go...?
On Thu 24th Sep at 8:00pm - 4ThOTM
We're back to The Cradock in Leicester for our normal Fourth Thursday pub chat, starting at 8:00pm on the 24th. If you've not been before, the format of the evening is to sit round the table with a drink, and see where the conversation takes us! Different perspectives and influences mean you'll often come away with food for thought, and you'll have a very friendly and pleasant evening to boot! What's not to like? Please feel free to call/email me for more information, or just a chat.
I look forward to seeing you soon.
Paul Coulson
Mid Bucks
On Mon 14th Sep at 7:30pm - Theatre
On Monday September 14th we will be going to the Swan Theatre in High Wycombe to watch GK Chesterton's famous detective, Father Brown, unmask the killer in "The Curse of the Invisible Man". The action takes place in an archaeologist's country house – are the multiple deaths caused by a malevolent ancient curse?
Please buy your own tickets for the theatre, but let me know you are coming so we can look out for you. It may also be possible to meet up and eat before the performance which starts at 7:30pm.
On Fri 25th Sep at 10:30am - Morning conversation and coffee.
Meet me from 10:30am onwards on Friday 25th September for a morning of informal conversation and coffee. This month we are making an excursion to the Cedars Coffee Shop, 28, West Street, Marlow, Bucks.. The café serves a delicious range of fresh food and can get very busy, so if you can, please let me know in advance that you are coming so I can choose a sutable table. You will still be welcome if you just turn up on the day.
Advance notice Wycombe Swan Theatre is presenting Oscar Wilde's much loved and brilliantly witty masterpiece "The Importance of Being Earnest". Prices range from £31.00 to £19.50, a separate booking fee of £1.50 is added. Mark Sandford is hosting, so please buy your own tickets for the theatre, but let Mark know you are coming on [Phone Number] or by e-mail at [Email]
Val Hinkins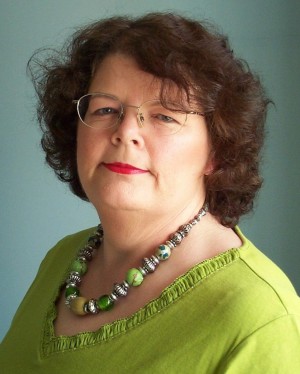 Jo Sidebottom
1- When did you join Mensa?
I joined in 1987
2. Why did you join?
Out of curiosity – I did the test to learn my IQ, but I didn't know anything about the organisation until I was sent some information and invited to join
3. How did you feel when you got the test results? And your family/friends?
I was pleased with the test result and I think my family were too. I didn't particularly tell any friends at the time
4. What does Mensa mean to you?
Mensa is where I feel most at home. I have other friends whom I love dearly but I love the quirkiness and non-conformism of most Mensans
5. What are you Gifted & Talented at?
I was always good at languages at school, and my degree was in French
6. Do you belong to any SIGs? If so, which one(s)?
I've joined various SIGs over the years, and swap some of them around periodically. Currently I belong to LinguaSIG, Travel, Genealogy, Classical Music, and Diet & Weight Loss, History and Portmeirion. I'm a previous SIGSec of Classical Music SIG.
7. Have you attended any events? If so, what did you think of them?
I've been attending events regularly for about 15 years – I was too shy to go anything for the first 10 years or so and then I went to the odd one or two before really diving in. I'm LocSec for Milton Keynes & Bedford and we hold three events per month here, then we always attend AGs, and usually Irish Mensa AGs. Plus Portmeirion and Lakes Weekends when we can, as well as the odd other weekend or day event.
8. Where do you live?
I live in Milton Keynes – we moved here 13 years ago and we love it. I grew up in Bedford so it's nice to be back near some of my family again
9. What's your occupation?
I work for the NHS on a national IT system
10. Any hobbies or interests?
I enjoy opera, genealogy and travel. We often do cruises with other Mensan friends
11. Plus anything else you'd like to share with readers.
I met my partner Chris through Mensa 15 years ago at meetings on the Essex/East London border, when I lived in Essex and he lived in East London
Errors, Mistakes, Omissions, etc...
It's often said that if you want to to get feedback from your readership to a publication, it should contain a few errors. So it was when David Lewis kindly let us know of a couple of mistakes with email addresses appearing in the August Empress. Being human, your editors make mistakes occasionally. Date and times of events in particular are easy to get muddled, and other errors are not uncommon. I believe on one occasion, I managed to format the 20 questions such that only the first 19 appeared on the page.
Problematic as these errors are, at least the internet provides some means to mitigate them. If I become aware of one, I will endeavour to correct event details on the East Mids Mensa web site. The official email list often carries reminders, corrections and occasionally, cancellations, and the regional facebook page also provides an oppotunity to let you know of changes to the published details.
Nick Stimpson
'20 QUESTIONS (No. 168)'
Quiz 166 Answers and Winners
Did you guess the answers to the sports quiz in July? They were 72, 5, Mon Mome, Milan, Sandown Park, Dan Marino, Worcester Warriors, decathlon, Boris Becker, basketball, rugby union, Roger Federer, 16, Toulouse, Ian Bell, Ben Ainslie, 11, Chris Froome, Neil Back and a 37' green left field wall. The winner of the £10 book token was Steve Percy of Leicester.
This month we have a stereotypical Mensa quiz on nuclear physics! Send your answers to arrive by 20th September by post to '20 Questions (No. 168)', 80 Milnhay Road, Langley Mill, Nottingham, NG16 4AW or email to [Email] but don't forget to include your name and address so we know where to send the prize if you win.
1. In nuclear physics what does QCD stand for?
2. What kind of particle has six flavours: up, down, top, bottom, strange, charmed?
3. Who won the 1922 Nobel prize for physics for his explanation of nuclear fission?
4. Which force typically exists between atoms in gasoline?
5. What does the atom number of an element specifically indicate?
6. Who discovered the neutron in 1932?
7. What is the smallest unit of matter with the characteristic properties of an element?
8. Which type of particle is the lightest of the Mesons?
9. Rods used to slow down nuclear chain reactions are made from which two elements?
10. What is a PWR?
11. From which type of radiation is it most difficult to protect oneself?
12. Protons and neutrons are the lightest members of which family of particles?
13. In 1809 who published his laws on combining gases and their volumetric relationship?
14. Which kind of bomb relies on nuclear fusion to provide a vast amount of energy?
15. Who discovered alpha and beta rays?
16. Which isotope of uranium is used in nuclear reactors?
17. What sub-atomic particle was discovered first?
18. Which kind of particle consists of electrons, muons and taus?
19. What do all atoms in close proximity to each other do?
20. The formula E=hf is associated with whom?