Travels on Seven Continents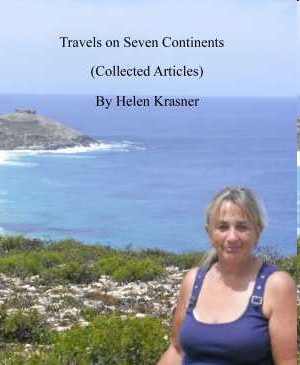 This is a collection of Helen's previously published travel articles. Written between 1997 and 2014, the journeys described take place on all seven continents and using a wide variety of methods of travelling - hitch-hiking, train, bus, various types of ship/boat, and even private plane.
Countries/areas written about include Croatia, Tibet, Cape Verde, Afghanistan, Australia, and Antarctica. From tall ship sailing in the Canary Islands to flying a small aircraft in Ireland to overland travel in South America, this is a series of adventures which will enthral anyone who enjoys travel books. It has 14 articles altogether, and a total of over 25,000 words. It is available on Amazon, here if you live in the UK, or for the USA it's here.