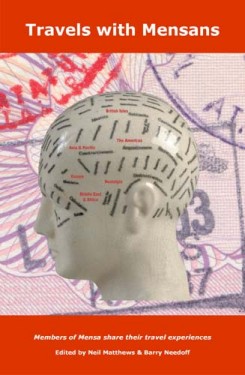 Some of the best Mensan travel writing is now available in paperback, as TravelSIG launches a new anthology, Travels With Mensans.
Net proceeds from the sale of the book are being donated to Médecins Sans Frontières; one of their Field Workers will give a short presentation at the launch. Find out more about MSF's humanitarian work and celebrate a unique Mensan project!
Travels With Mensans is on sale at http://www.lulu.com/content/608480 priced £7.99 + postage.
Neil Matthews
Editor, VISA - newsletter of TravelSIG