Barn Dance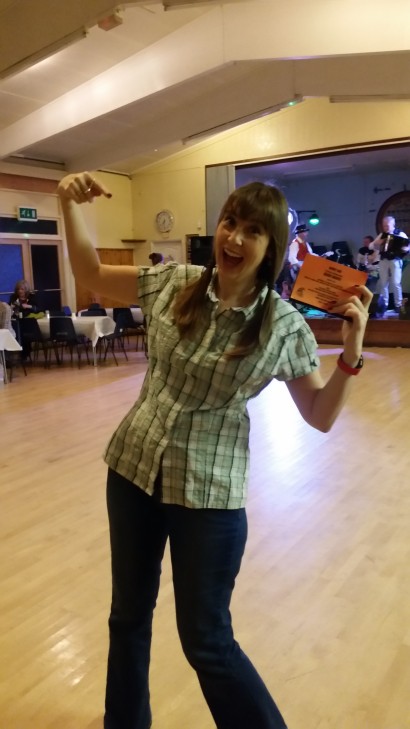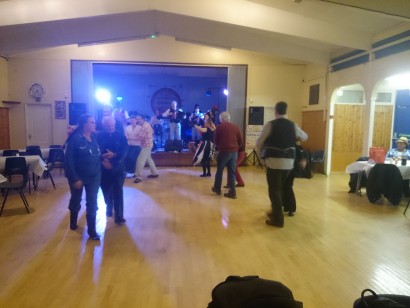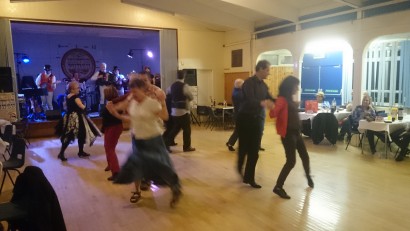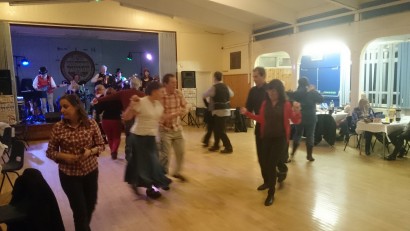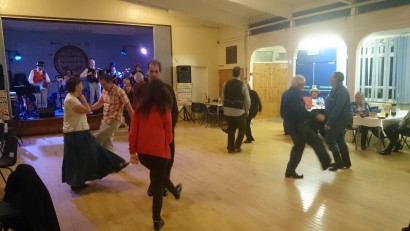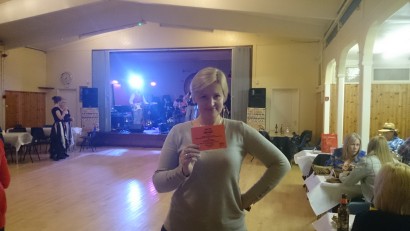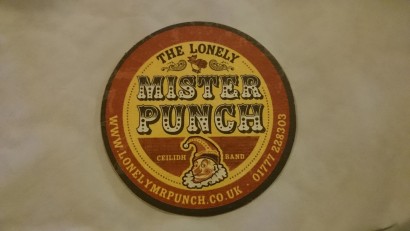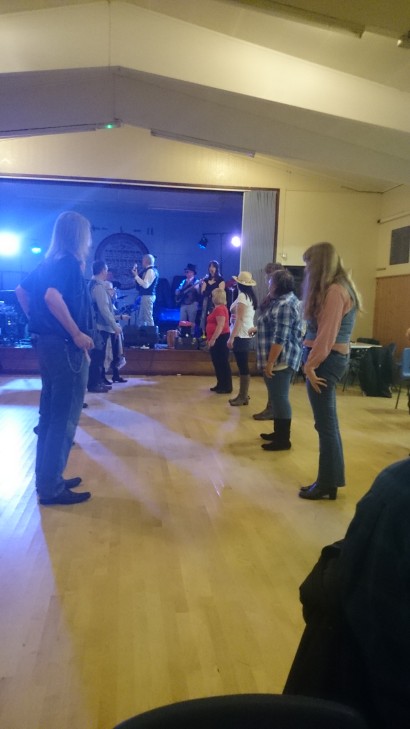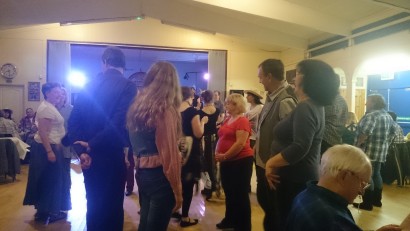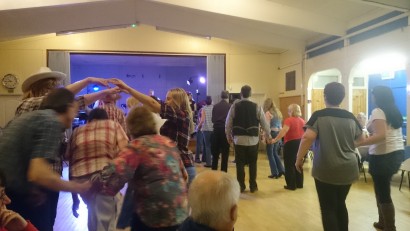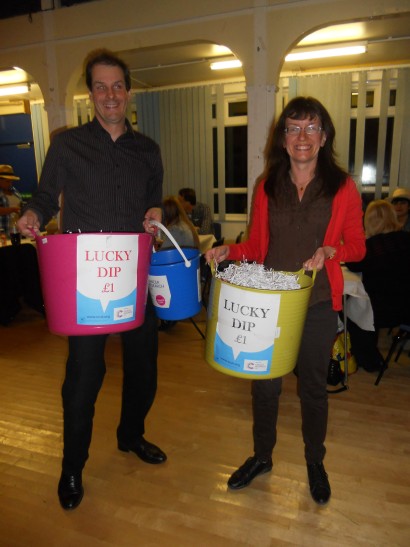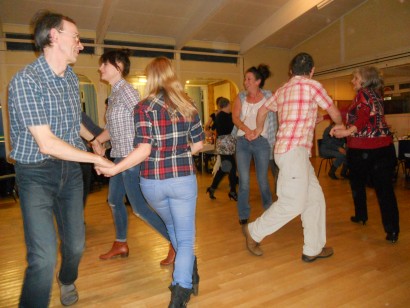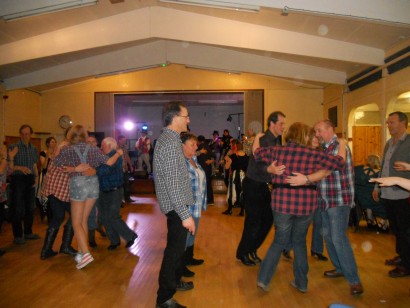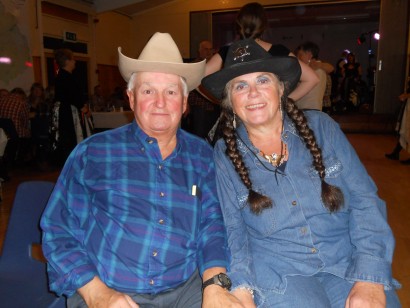 There was a fantastic turnout to the Barn Dance on 7th March and I'm not sure we could have fitted many more people in the hall – certainly not with all the dancing! Everyone had a great time dancing, catching up with old friends and making new ones. The band – Lonely Mister Punch – did a brilliant job of keeping the fun going for the whole evening and their demonstrators got even complete novices dancing like pros in no time at all. Their outfits were pretty amazing and I was tempted to try and take one of the waistcoats home with me – sadly no luck with that.
Everyone enjoyed their food which was yummy baked potatoes and apple pie – perfect dancing fuel in anyone's book. The pause to eat gave everyone a chance to chat and relax before we started dancing again.
During the evening, Maxine sold lucky dip prizes and raffle tickets in aid of Cancer Research. The raffle prizes were a particular hit, possibly because everyone was hoping to win the whiskey and biscuits, I know I was. Sadly I didn't win but it's the taking part that counts – right? During the evening we raised over £250 for Cancer Research – a very impressive total and the perfect ending to a marvellous evening. Big thanks to Maxine for organising.
Lucy Bengry