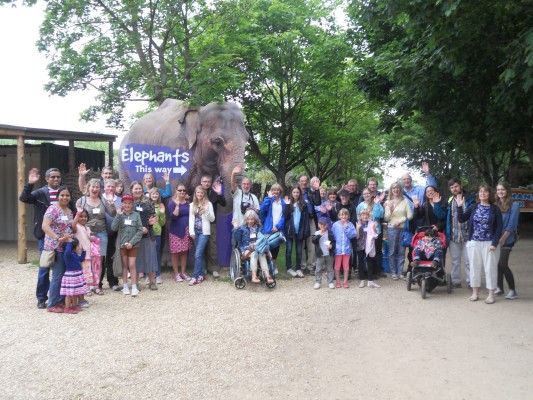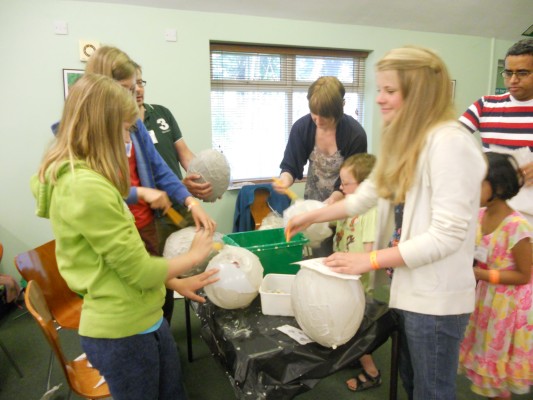 Regional News
After a long time with no Local Secretary I'm delighted that Bob Ford has stepped forward to host an event in Luton. This will take place from 7.30pm on Thursday 7th August at the Chequers, Sharpenhoe Road, Streatley, LU3 3PS. Please do go along for a chat, drink or food and to meet other members. See the Luton column in this issue of Empress for further details and an introduction from Bob
Our regional event at Twycross Zoo in June was well attended with a long waiting list of those who found the event sold out when trying to book. It was lovely to see so many families from all over the region joining us and thanks go to the education department at the zoo for providing us with such an informative, entertaining and good value day out. There's a review of the event in this newsletter so you can either relive the day or see what you missed!
If you have any suggestions for future regional events such as stately homes, theme parks, animal parks, train trips or activities please do get in touch with me. Especially if you're in the south of our region.
I'm on [Phone Number] or [Email] and look forward to hearing from you.
Maxine Bates
Regional Officer
Events and Meetings
In the current circumstances surrounding the COVID-19 coronavirus, the expectation is that all non-online events listed here are susceptible to being cancelled, if not already marked as such. If you intend participating in any event listed here, please contact the event organiser beforehand to confirm that the event is still on.

Notts News
On Tue 5th Aug at 8:00pm - 5OTM
On Tuesday 5th our monthly get together at the Vat & Fiddle pub coincides with their weekly quiz night. Let's see if we can win again. The quiz starts around 8.00pm so come then and join in. Or come later for just a drink but you may not get a share of the prize! We'll probably be in the main bar rather than Goldings Room in order to hear the quiz better. There are even free bowls of chips at half time!
On Thu 14th Aug at 7:30pm - Natter & nosh
On Thursday 14th we have our 'natter & nosh' event at the Beekeeper on Meadow Lane in Beeston from 7.30pm. In June our furthest travelled guest joined us straight off a flight from Melbourne Australia! So really no excuse for anyone living in Notts not to come along!! Some eat, some just have a Coke, some stay all evening, some pop in for the last hour. All welcome.
On Tue 26th Aug at 7:30pm - Eating meeting
At 7.30pm on Tuesday 26th we're going to try out a unique Ethiopian restaurant on Alfreton Road on the outskirts of the city centre. Main courses cost from £6.00 and there is a good selection of vegetarian and meat dishes. Book your place with me by 21st please so a table can be reserved.
On Thu 28th Aug at 7:30pm - At home
Continuing our regular 'at home' events, thank you this month to Sue Staples for volunteering to be host. She's at [Address] and invites us to visit from 7.30pm on Thursday 28th. Tea, coffee and nibbles provided or BYOB. This will be an evening of socialising with optional boardgames. Please contact Sue on [Phone Number] or [Phone Number] to let her know you're going and for further directions.
Ciao for now!
Maxine Bates
Contact [Email] or [Phone Number] for details
Derby Diary
On Sun 3rd Aug at 11:00am - Countryside walk and lunch
Last year we did a circular walk of approximately three miles that was quite popular so we're doing it again on Sunday 3rd. Meet at the free canalside car park in Whatstandwell on B5035 at 11.00am. The route includes woodland, crossing the tracks of the National Tramway Museum and an ascent to Crich Stand for fabulous views over the Derbyshire countryside. There will be a lunch stop at the Cliff Inn towards the end of the walk. A table has been reserved as it's only a small pub so an idea of how many people are coming would be appreciated so that the table size can be amended if necessary. Please contact me for further information or to check the walk is still taking place in case of unseasonally rainy weather.
On Wed 20th Aug at 7:30pm - 3WOTM
On Wednesday 20th we'll once again be at the Standing Order on Irongate in the city centre. Join us any time from 7.30pm until 10.30ish. Pop in for a quick drink or linger over a meal. All welcome, especially new faces! Look for yellow Mblem on one of the long tables in the rear section of the pub.
Maxine Bates
Contact [Email] or [Phone Number] for details

Lively Lincs
On Sun 3rd Aug at 2:30pm - T@3
It's summer, so time for my favourite meeting of the year: scrumptious tea in Helen and Paul's lovely garden near Spilsby. Their home-made jam and home-grown fruit are truly lovely. So, don't miss it, join us Sunday 3 August, 2.30-5.30, phone [Phone Number] or email [Email] for directions and to let her know you're coming so she can cater accordingly.
On Sat 9th Aug at 12:05pm - Pub discussion
Apart from that it is the usual run of meetings. Pub discussion at the 'Adam and Eve' in Lincoln on Saturday, 9 Aug from 12.05 until we evenutally go home several hours later. Do join us for as long or short as you like. Lets hope for more sitting in the garden as we discuss "Pull the door marked 'Push'". Pub food is available, free car park.
On Tue 19th Aug at 7:00pm - Eating meeting
Our midweek eating meeting will be on Tue 19 August, 7pm at Ask on Brayford Pool in the hope that we can sit outside again. All welcome, but do please book with me by 15th, thanks.
On Sun 24th Aug at 3:00pm - At home
Lastly, more tea and cakes at my house near Alford while we indulge in more mental travelling. This month to Bhutan and its neighbours. Sun 24 Aug 3-5pm
Further details, directions, encouragement, etc for the regular meetings: [Email]
Christine Howells
Contact [Email] for details

Mensans In MK and Bedford
On Sun 3rd Aug at 10:00am - Sunday breakfast
Sunday breakfast will be on 3rd August at 10am at Carluccio's in the Centre:MK. You will probably find us in one of the red booths just in front of the restaurant– look for the Mblem on a table. Come for a full breakfast, a snack, or just a drink. Contact me at [Email], or [Phone Number] / [Phone Number] for directions and/or encouragement.
On Mon 18th Aug at 8:30pm - 3MOYM
On Monday 18th we continue our Third Monday of the Month quiz meetings at The Barge at Woolstone. Meet from 8.30pm in time for the quiz at 9pm – cost is £1 per person. See www.vintageinn.co.uk/thebargewoolstone/ for location and, if possible, let me know beforehand if you're coming so I can reserve a big enough table. We don't always get the same table, so look out for the Mblem. Contact me at [Email], or [Phone Number] / [Phone Number] for directions and/or encouragement.
On Sat 30th Aug at 2:00pm - Fruit picking
On Saturday 30th August we're going fruit picking in Woughton Community Orchard. As a community resource, the fruit may be picked free of charge. Meet at the entrance in Newport Road, just south of the Olde Swan, at 2pm. Contact me at [Email], or [Phone Number] / [Phone Number] for directions and/or encouragement.
Just a reminder about our M-MK & Bedford Facebook group – if you would like to join please search for the group and send me a request. I also keep an email distribution list for meeting reminders and any last-minute changes, so if you would like to be added to this please let me know.
We hope to see as many of you as possible at one or other of our events in August. Do remember that you're welcome to bring a guest with you, so if you've never been to a Mensa event and are a little nervous about coming along on your own, just bring a friend.
Jo Sidebottom
Contact [Email] or [Phone Number] / [Mobile Number] for details

Herts Happenings
On Thu 7th Aug at 8:15pm - FThOTM
As ever, we're at the Millstream, Cambridge Road, Hitchin. Good food and good beer both available! Call me on [Phone Number] for more details and encouragement. The pub is about ten minutes' walk from the railway station.
On 12th/13th Aug at All day - Great British Beer Festival
Would anyone be interested in going to the Great British Beer Festival at Olympia in August? I intend to go on the first two days, namely Tue 12 and Wed 13 August as it get very busy later in the week. If you're interested in coming along, please call me on [Phone Number] for details and encouragement.
On Fri 29th Aug at 8:00pm - LFOTM
As ever, we'll be at the Cowper Arms, Digswell, Herts (by Welwyn North station). Call me on [Phone Number] for more details and encouragement. The pub is next to the railway station, which is served by stopping trains from Kings Cross to Cambridge and Peterborough.
Richard Allen
Contact [Email] or [Phone Number] for details
More or Leicester
On Sun 10th Aug at 11:00am - Walk/cycle
What better way is there to enjoy an English summer's day than a walk/cycle at Rutland Water; ice cream in hand and ospreys soaring overhead? (Do ospreys soar? I guess it's a good time to find out!). Sunday 10th August at 11:00, meet up at the café in Whitwell and we can take it from there. Hire a bike, stride off to the shoreline or just sit and eat cake – the choice is yours! Just let me know you're coming so we don't miss you.
On Thu 28th Aug at 8:00pm - 4ThOTM
Thursday 28th, and it's time for our usual "Fouth Thursday" thingy. Now I know you've been reading the Empress every month and thinking about coming along, so why not be bold and take that first step? We're a pretty harmless bunch and most of us are house-trained, so what have you got to lose? We meet up at 8:00pm, and you'll usually find us in the bottom bit of the The Craddock. Look out for a magazine or yellow mBlem on the table.
Need more info? Need a chat? Give me a call on [Phone Number] or email [Email]
I look forward to seeing you soon!
Paul Coulson

Berkhamsted
On Thu 28th Aug at 7:45pm - LThOTM
Our regular meeting at The Old Mill, London Rd Berkhamsted.
Have a drink or eat with us. Pub does good meals.
New members, partners etc. always welcome. Free Car Parking.
Contact Jenny at [Email].
Jenny Habib
Contact [Email] or [Phone Number] for details

Mid Bucks
On Fri 8th Aug at 10:30am - Morning coffee
Meet me from 10:30am onwards on Friday 8th August for a morning of informal conversation and coffee. This month we are going to Café Zest in House of Fraser at the Eden centre in High Wycombe. Combine coffee and cake with some relaxed retail therapy.
On Mon 25th Aug at 2:00pm - Vintage Railway
The Buckinghamshire Railway Centre at Quainton, HP22 4BY, is holding a special bank holiday event on Monday 25th August. As well as the usual steam train rides, railway museum, miniature railway, travelling post office and cinema coach there will be a rally of pre-1978 motor vehicles in the afternoon. Join me just inside the entrance at 2pm.
The centre has its own café and a second hand bookshop. Special diesel shuttle trains should be running to the centre from Aylesbury Town station during the day, although the timetable is still to be confirmed.
For further details or encouragement contact me on [Phone Number] or e-mail me at [Email]
Advance Notice:
I already have a number of names for the visit to the Middle Temple in London on Friday October 17th. There will be a guided tour followed by a buffet lunch in Hall. The cost will be £25 which will have to be paid in the middle of August when the booking is made. When you receive this magazine there may just be time to add extra people to the group, so please contact me immediately on [Phone Number] or e-mail me at [Email] if you would like to come, but have not already given me your name.
Val Hinkins
Contact [Email] or [Phone Number] for details
Luton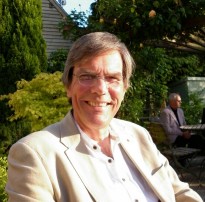 On Thu 7th Aug at 7:30pm - Pub meeting
This month sees a brand new event in Luton!
You are invited along to the Chequers, Sharpenhoe Road, Streatley from 7.30pm on Thursday 7th to meet the host Bob and some of the officers of East Midlands Mensa.
This will be an evening of chat and drink (alcoholic or non-alcoholic) although food is also available at the venue. Look for Mensa Magazine on the table or contact Bob in advance on [Phone Number] or [Email].
Do support this event if you can as hopefully it will become a regular "1st Thursday" get together for Luton members.
Maxine Bates
Contact [Email] or [Phone Number] for details
Bob introduces himself... "I am 63, I am a retired art teacher, though still teach children on long term illness and some supply work. I also work at a stately home as a room warden on a part time basis and as an examination moderator GCSE Art and Design. I work as an artist, drawing, painting and more recently producing etchings. I joined Mensa 6 or 7 years ago almost by accident. I was concerned about my memory, my GP sent me for tests, the result of which was not a memory problem, it was selective! They informed my IQ was high enough to be a member of Mensa, so I sent off the test results and joined!"
Editorial
Well, Lucy Bengry's July issue was a great success, so I'm pleased to welcome her fully to the editorial team. She will be catering to the Empress's needs again next month.
As a Lutonian, I'd especially like to welcome Bob Ford as Luton area LocSec. Hopefully we can establish a vibrant group in the area. He starts this month with a getting-to-know-you gathering (see above) at the Chequers in Streatley, just to the north of Luton. Members and their guests are made welcome at any of the meetings you see on these pages, but it's always good to get in on the start of a new group.
Tycross Zoo Review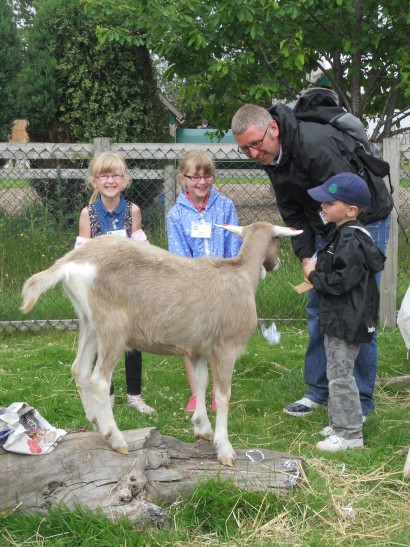 60 Mensans from the East and West Midlands met at Twycross Zoo on Sunday 15th June for an 'enrichment day'. It was great to see so many new faces including families with toddlers to teens. A great day out for the Dads celebrating Father's Day too!
After arrival refreshments our large group was split into two with one group remaining in the Study Centre to make enrichment whilst the other walked across the zoo to the Discovery Centre for a talk. The talk covered the history of the zoo and how it was founded by Molly Badham in the 1940s, how their chimps became famous in the PG Tips advertisements, how the zoo is involved in worldwide breeding programmes, what improvements are currently being undertaken at the zoo, and much more. At the end the staff member asked if there were any questions. She probably regretted this as nearly every child in the room had something they wanted to know! Obviously a good talk for the younger members to remain interested for nearly 45 minutes. The enrichment making involved getting creative with cardboard tubes, egg cartons, paper, string, balloons and paper-mache. Items made were then filled with animal feed including fruit, vegetables and seeds ready to hang in the animal enclosures later. The idea being that the animals need to use their brains to find the food.
Unfortunately it started to drizzle at the precise moment our lunchtime picnic was due to take place. So everyone scattered to the indoor picnic area or other shelters around the zoo. Not quite the convivial group picnic in lovely sunshine that I had envisaged. Typical British summer weather!
At 2.00pm we met up to begin our guided tour of the zoo. As a leading primate centre, Twycross is the only zoo in the UK where you can see all four types of great ape. So we saw gorillas, chimpanzees, orang utans and bonobos. As well as a very cute baby elephant just a few weeks old. The tour finished in the petting zoo area where we were allowed inside the goat enclosure to feed the animals our enrichment made earlier. Let's just say it didn't last long once the goats appeared! There were squeals of delight and much laughter as the animals devoured our treats, almost knocking us out of the way to do so!
There was then a remaining three hours to explore the zoo at leisure. We were able to visit the new butterfly house and see butterflies that hatched that morning. Although guests with very young children or with long journeys home departed soon, when I left at 6.00pm there were still several small groups of Mensans admiring the snowleopard outside the entrance building. At only £10 per person I was told by guests that this was an exceptional value day out. Thanks to everyone who came - and with apologies to those who remained on the waiting list as the event proved so popular.
Maxine Bates
'20 Questions (No. 155)'
Answer this literary quiz and send by post to '20 Questions (No. 155)', [Address] or by email to [Email] by 20th August. Remember to include your name and address please. The answers were Cortes, Porthcawl, chortle, pianoforte, amortise, torte, mortmain, Lord Gort, cortex, Portly, Worth, sortie, aorta, Lord Portal, Sunday Sport, oort cloud, Short Cuts, Oporto/Porto, Fort Belvedere and tortfeasor. The £10 book token goes to Carol this month.
Answer this literary quiz and send by post to '20 Questions (No. 155)', 80 Milnhay Road, Langley Mill, Nottingham, NG16 4AW or by email to [Email] by 20th August. Remember to include your name and address please.
1. Wendy Darling appears in which book?
2. What do the initials stand for in author H G Wells?
3. In which village does Jane Marple live?
4. Who wrote 'Gone With The Wind'?
5. Who was the 'Worst Witch'?
6. What was the name of the mongoose in Kipling's Jungle Book?
7. How tall was Tom Thumb according to the Brothers Grimm?
8. Whose first novel was 'Jigsaw'?
9. Which Bronte sister wrote 'Wuthering Heights'?
10. In his first diary who was the love interest of Adrian Mole?
11. Who was the father of Goneril, Cordelia and Regan?
12. Which author lived at Dove Cottage in the Lake District?
13. Who wrote of the clocks striking thirteen on a bright cold day in April?
14. Magwitch is a character in which book by Charles Dickens?
15. Who wrote 'Catch 22'?
16. How long did Rip Van Winkle sleep in the story by Washington Irving?
17. What is the name of the second book in the Twilight series?
18. Who wrote a book entitled 'Dear Fatty'?
19. Who was Lady Chatterley's lover?
20. Which of Shakespeare's plays has the most number of words?