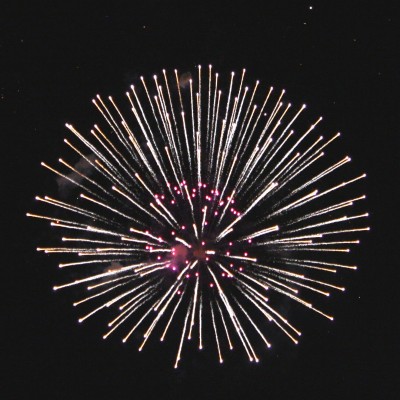 HAPPY NEW YEAR
Regional News
Happy New Year! We have lots of events planned for you in 2016 so hopefully you'll be able to join in some of them. In the East Midlands region we are commencing a string of "alphabet events" where LocSecs and other members will be hosting a variety of events beginning with each letter of the alphabet. The idea is to organise activities, discussions, parties, visits to places of interest, etc., to add to our ever popular events involving eating and drinking. Jo kicks off with an Asian meal (A!) in January followed by Richard hosting an afternoon of board games (B!) in February. We'll reach Z in February 2018 so this is somewhat of a long-term project! If you have any suggestions for future events between now and then please do get in touch with either myself or your LocSec.
If board games are your thing then I'd encourage you to contemplate joining in the Mensa Games tournament. You can compete in any or all of Backgammon, Brain Of Mensa, Catan, Chess, Mensa Connections, Cribbage, Mastermind, Monopoly, Heads Up Poker, Pool, Scrabble, Snooker, Trivial Pursuit or Whist. A series of knockout tournaments throughout the year will culminate in a finals weekend, usually around Birmingham in October. Go to www.mensa.org.uk and search for Mensa Games in the members area for further information and to sign up.
At the time of writing I'm busy organising our next regional event which is provisionally planned for Saturday 19th March. Details will be announced as soon as finalised. This year also sees us celebrate Mensa's 70th anniversary. As the actual day of 1st October falls on a Saturday we are planning some special celebrations around the country so watch this space!
Maxine Bates
Regional Officer
Editorial
Happy New Year everyone! Welcome to Empress 2016. I'm trying a few new things this year, please feel free to let me know if they work, or not by writing to empress@mensa.org.uk. For starters, I'm not going to include the full regional events listings – you can still find these in the main magazine but I've listed your LocSecs on page 3 in case you need to get in touch. We're also starting a new alphabet event series – your LocSecs are going to treat you to something every month which is based on a letter of the alphabet. To preserve order and logic, we're starting with 'A' – have a look at page 6 to find out more.
I did a little research on New Year's traditions and the results are on the centre spread – I've included the interesting, odd and downright weird – so there's something there for everyone.
I hope you enjoy this month's Empress – see you in February.
Lucy Bengry
Events and Meetings
In the current circumstances surrounding the COVID-19 coronavirus, the expectation is that all non-online events listed here are susceptible to being cancelled, if not already marked as such. If you intend participating in any event listed here, please contact the event organiser beforehand to confirm that the event is still on.
More or Leicester
On Thu 28th Jan at 8:00pm - 4ThOTM
The first fourth Thursday forum of the year fires up in our usual haunt, The Cradock Arms, 201 Knighton Rd, Leicester LE2 3TT. We'll be meeting from 8:00pm onwards but – as it's been getting a bit busy lately - you might need to search around for the yellow mBlem or magazine. Feel free to give me a call on [Phone Number] to shout "Where are you??"
Paul Coulson

Lively Lincs
On Sat 9th Jan at 12:05pm - Pub discussion
We will be at our usual venue, 'Adam and Eve' on Lindum Hill, probably in the alcove, look for MBlem. This month's topic: 'Can poverty be eradicated?'
On Thu 28th Jan at 7:00pm - Eating meeting
By popular request, a return to the Pyewipe Inn, Saxilby Road. All welcome but please book with me by 22nd if possible, thanks.
Christine Howells
Contact [Email] for details

Notts News
On Tue 5th Jan at 8:00pm - 5OTM
Join Mark and Kev for our first get together of the year. Look for Mblem on the table in the Goldings Room to left of the bar at the Vat & Fiddle pub on Queensbridge Road (near Nottingham railway station) from 8pm until late. Contact Kev on [Phone Number] or Mark on [Phone Number] if you need directions. All welcome!
On Thu 14th Jan at 7:30pm - Natter & Nosh
We're at the Beekeeper pub/restaurant on Meadow Lane in Beeston. This is a Hungry Horse venue and you're welcome to come along any time from 7.30pm for cheap eats or just a drink. New faces always welcome at this popular night out. Contact Maxine on [Phone Number] or [Email] if you need directions or encouragement to come along.
On Sat 16th Jan at 7:30pm - Dinner & Drinks
We have a Mensa visitor from overseas so come along for a drink and/or dinner and to say hello at The Lady Chatterley, Nottingham Road, Eastwood. This is a Wetherspoon venue so excellent value. An idea of numbers would be appreciated so we can try to reserve a table. Contact Maxine on [Phone Number] or [Email] please.
On Tue 26 Jan at 7:30pm - Eating Meeting
It's Australia Day so we're going to Moomba Australian restaurant in The Rushes in Loughborough. Menu at www.moomba-restaurant.com but there may be some specials to celebrate too. Please book your place with Maxine on [Phone Number] or [Email] by 19th January latest.
ADVANCE NOTICE: Sat 14 May 7:00pmm Eurovision Party It's my annual Eurovision party at my home in Langley Mill! Watch the contest on TV, heckle the acts, eat, drink, wear something and/or bring a buffet contribution relating to a European country. Contact Maxine on [Phone Number] or [Email] for directions and to say you'll be there. Some beds/floorspace available for overnight guests.
Ciao for now!
Maxine Bates
Contact [Email] or [Phone Number] for details

Hertfordshire Happenings
On Thu 7th Jan at 8:00pm - FThOTM
We are now at the Three Magnets, Leys Avenue, Letchworth. Thursday nights are curry nights but other food (standard Wetherspoons' fare) is available as well. Leys Avenue is the main shopping street in Letchworth and is a few minutes' walk from the station (Kings Cross to Cambridge line). Call me on [Phone Number] for more details and encouragement.
On Fri 29th Jan at 8:00pm - LFOTM
Last Friday resumes after the December break at our usual venue of the Cowper Arms, Digswell. The pub is next to Welwyn North station and is served by stopping trains from Kings Cross to Peterborough and Cambridge. Good food, beer and conversation guaranteed! Please call me on [Phone Number] for more details and encouragement.
Richard Allen
Contact [Email] or [Phone Number] for details

Mensans in MK & Bedford
On Tue 12th Jan at 7:00pm - Alphabet Event: A
Our first outing of 2016 will be on Tuesday 12th when we will go for an Asian meal at Zen Garden in Midsummer Boulevard (west). This is a large set-price all-you-can-eat buffet that represents mainly Chinese but some other Asian cuisines too. Please book with me by Sunday 10th so I can reserve a table. Contact me at [Email], or [Phone Number] / [Phone Number] for directions and/or encouragement.
On Mon 18th Jan at 8:30pm - 3MOTM Quiz
Our monthly visit to the Barge in Woolstone for the quiz is on Monday 18th. Meet from 8.30 - the quiz starts at 9pm and costs £1 per person. Look out for the Mblem on a table. Please let me know beforehand if you're coming so I can bag a large enough table.
On Sun 31st Jan at 10:00am - Breakfast
Sunday breakfast will be on 31st at 10am at Carluccio's in the Centre:MK. You will probably find us in one of the red booths just in front of the restaurant – look for the Mblem on a table. Come for a full breakfast, a snack, or just a drink.
Just a reminder about our M-MK & Bedford Facebook group – if you would like to join please search for the group and send me a request. I also keep an email distribution list for meeting reminders and any last-minute changes, so if you would like to be added to this please let me know.
We hope to see as many of you as possible at one or other of our events in January. Do remember that you're welcome to bring a guest with you, so if you've never been to a Mensa event and are a little nervous about coming along on your own, just bring a friend. In fact, if you've never been before, why not make it a New Year's Resolution to give it a try!
A very happy 2016 to all,
Jo Sidebottom
Contact [Email] or [Phone Number] / [Mobile Number] for details

Mid Bucks
On Sat 16th Jan at 12:30pm - Saturday Lunch
Meet me at half past twelve on Mark's birthday, Saturday 16th January for a relaxed lunch at The Gong, High Street, High Wycombe, HP11 2BE. This Asian fusion restaurant has recently been completely refurbished under new ownership. Details of the location, menu, etc. at http://www.thegong.co.uk/ Please let me know by Saturday 9th January if you want to join us.
On Sat 16th Jan at 2:30pm - Reopened Museum
After lunch we will walk up to Wycombe Museum, Priory Avenue, High Wycombe, HP13 6PX which should have reopened by then following an extensive programme of updating and refurbishment. The whole building is being renovated and a new café, disabled access and the inevitable shop provided. The galleries are also being renovated and redecorated to display the district's local history. If you are not coming to lunch first, there is no need to book, just join us at the Museum at 2:30pm.
On Fri 22nd Jan at 10:30am - Coffee & Chat
Meet me from 10:30am onwards on Friday 22nd January for a morning of informal conversation and coffee. This month we are visiting the Costa Coffee Shop, 35-37, Sycamore Road, Amersham, Bucks. HP6 5EQ. If you can, please let me know in advance that you are coming so I can choose a suitable table. You will still be welcome if you just turn up on the day.
Val Hinkins
Contact [Email] or [Phone Number] for details
Derby Diary
On Wed 20th Jan at 7:30pm - 3WOTM
Join Mensans from Derby and beyond for a meal or just a drink any time from 7.30pm until late at the Standing Order (Wetherspoon) on Irongate in the city centre. Look for yellow Mblem on a long table in the low ceiling area at rear of pub. New faces always welcome. Directions/encouragement from Maxine on [Phone Number] or [Email]
Maxine Bates
Contact [Email] or [Phone Number] for details

Luton Leisure
On Tue 5th Jan at 7:30pm - FTuOTM
We will have the usual first Tuesday of the month meeting at the Brache Beefeater, Osborne Road, opposite the Vauxhall Design Building. There is parking on site. Come along for a drink and a chat, or just the chat. Food is available at the bar or in the restaurant from the same menu. New faces will be welcome to join our group. Contact Bob for directions or more details.
Bob Ford
Contact [Email] or [Mobile Number] for details
New Year's Traditions - A Thorough Investigation*
I was talking about New Year's plans with some friends recently and I was interested in the variety of New Year's traditions they keep. Most were fairly common, a few people had interesting twists on old traditions and others were completely new to me. Anyway, the conversation led me to do a bit of late night research into New Year's traditions and you lucky people get to read the results! I know, I'm spoiling you all.
New Year's resolutions
I'm starting here with the basics – we've all made at least one and we all know they rarely work. A promise to start or stop doing something in an effort to improve some aspect of our lives – eat better, exercise more, stop smoking etc. All common promises made (and then broken) on 1st January. Here are some interesting stats I found - you can judge for yourself how accurate they are!
New Year's Eve parties
I've personally always hated these – they're often the most talked about party you'll go to all year and, due to the crushing weight of outrageously high expectations, they're always a disappointment. Personally I like to spend New Year's Eve in front of the TV with a bottle of wine and a pizza. But what am I missing out on?
3 ½ weeks – average time taken to break a resolution
3% - the proportion of people who last a whole 12 months
100% - the certainty of news reports about resolutions being a bad idea, psychologically
Expensive drinks and ticket prices for public events
Either you'll get invited to multiple parties and have to decide who to turn down.or worse, no invitations at all. Ouch!
At least one of your friends will make themselves ill, get into a fight, get upset and spend an hour crying in the toilets or fall over and twist their ankle
There will be a big, noisy countdown to midnight
Everyone will come together at midnight, pretend they know the words to Auld Lang Syne and hold hands in a circle. Actually – this part is pretty great. No cynical comment to make here
When you try and go home you'll spend several hours trying to find a taxi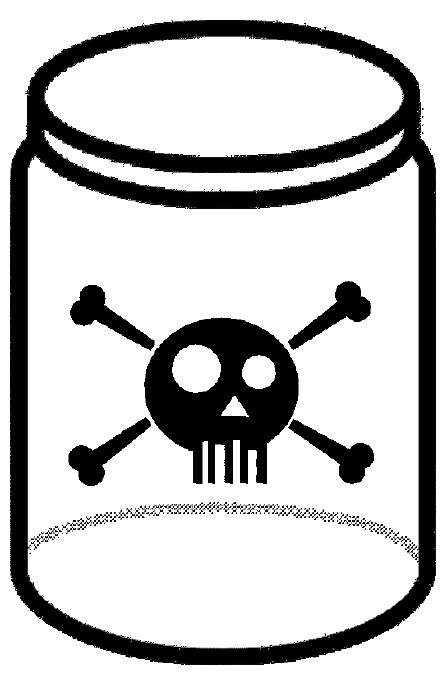 The Death Jar
This was a new one on me – but despite the morbid subject matter I think this is a great idea and I'll be starting this tradition with my friends and family this New Year. It's probably not immediately obvious what I mean by the death jar – so let me explain. This is essentially a year-long bet which culminates (and starts again) over food and booze every New Year's Day. Here are the 'rules':
So – there you have it. A completely unscientific, utterly biased and (let's face it) extraordinarily limited review of New Year's traditions. If you've enjoyed this article, then great! I'm pleased I've been able to entertain you for a few brief moments. If you found it to be derivative drivel of the highest order – then please, submit a (much) better article of your own for inclusion in a future issue. All submissions gratefully received!
Lucy Bengry, Editor
*I've had to ignore the definition of 'thorough' for the purposes of this article headline. Apologies to the OED.
Everyone takes a piece of paper and writes down the names of 5 celebrities that they predict will die in the coming year – along with the month they predict the unfortunate celeb will meet their demise
All of the predictions are discussed and ridiculed and then put into a jar and kept sealed and safe for the rest of the year
As an optional incentive everyone can also put some money in the jar – now you're not just playing for glory, but cold, hard cash!
Everyone gets together again the following New Year's Day and the results are revealed – points are given for correctly predicting a celebrity who has breathed their last with bonus points for correctly guessing the month in which they passed. The winner is the one with the most points – obviously
You may wish to inform the police if anyone gets a 100% hit rate – they may be more competitive than you realised!
Alphabet Events
A is for Asian meal
Join Jo Sidebottom and the rest of the Milton Keynes and Bedford Mensans for a slap up Asian meal at Zen Garden in Midsummer Boulevard (west), Milton Keynes.
This is a large set-price all-you-can-eat buffet that represents mainly Chinese but some other Asian cuisines too.
Book your seat with Jo by Sunday 10th January so she can reserve a big enough table.
Feel free to contact her if you just need encouragement! Friends and family are welcome to join too.
Contact details for Jo are: [Email], [Phone Number] or [Phone Number].
Regional Events - Highlights
This month's highlights all come from Maxine Bates – contact her on [Phone Number], [Email]
SAT 16TH JANUARY A gang of us are doing a charity bucket collection for Cancer Research UK at Tesco in Toton. So if you're shopping there do stop and say hello. Or if you'd like to donate an hour or two of your time and help out then please get in touch with me. It's actually more fun than it sounds! I'll also have a Mensan friend visiting from overseas so we're having a get together for dinner and drinks at my local Wetherspoons, the Lady Chatterley on Nottingham Road in Eastwood. You are welcome to come along from 7.30pm although an idea of numbers would be appreciated. I'm expecting a good turnout for this event so would like to try to reserve a table.
Future Events
Thinking ahead, would anyone be interested in visiting the Theatre Royal to see the musical Annie 21st-26th March or Chitty Chitty Bang Bang 18th-29th May or Mamma Mia! 14th-25th June? If so please get in touch with preferred date and seating area and I'll try to arrange a group booking and get us a little discount.
Member Profile
Name?
Pen Penny.
Where do you live?
Ashby de la Zouch, Leics.
When did you join Mensa?
February 1993.
Why did you join?
Because the mother-in-law looked down on me and some other people seemed to think I was thick because I was not a career woman due to the fact that I had to care for my cerebral palsied daughter as well as bringing up her three sisters.
Have you attended any Mensa social events?
Since 2005 I have regularly attended many social events around the East Midlands including the Diamond AG in Nottingham in 2006 (where I met people from all over the world), quizzes, afternoon tea parties, "at homes", barn dances, dinner dances, a "taste of India" day, a day in Lincoln, the Lakes Party Weekend and other parties, pub and restaurant meals, and most recently a tour of Castle Rock Brewery which produces real ale for
the Vat & Fiddle
in Nottingham where we meet every month.
If so, what were they like?
Everyone is friendly and interesting.
Do you belong to any SIGs?
Travel SIG and Genealogy SIG.
Do you have any hobbies/interests?
Dancing - mainly Salsa, Bachata and Meringue but I am also doing some Rock'n'Roll/Jive lessons at the moment and have done Kizomba, ballet, ballroom, disco and belly dancing in the past; researching my family tree, sightseeing and travelling; and keeping fit with Aqua Aerobics, Pilates, Zumba and going to the gym.
20 Questions (No. 172)
The answers from our November competition were Montgomery, Brown Derby, Phoenix, Madison, Adelaide, Raleigh, Edmonton, Calais, Paris, Charleston, Richard Kiel, Ottawan, Chrome Yellow, St Helena, Shanghai, Southampton, Sydney, Mansfield, Tripoli and Zimbabwe. Just three entries this month with Roger Plant of Nottingham winning the £10 book token.
This month's quiz is compiled by Mark Sloan. Can you identify the brands being advertised from the following quotes? Send your answers by post to '20 Questions (No. 172)', 80 Milnhay Road, Langley Mill, Nottingham, NG16 4AW or by email to [Email] to arrive by 20th January 2016. [Address]
1. Looks like we've overdone it with the sherry.
2. You hum it son, I'll play it.
3. They peel them with their metal knives.
4. Nah, Luton Airport!
5. The water in Majorca don't taste like wot it oughta.
6. He gets an 'ology and he thinks he failed.
7. I used to be a cat.
8. Tell them about the honey, mummy.
9. Can't you just smell those Italian wines.
10. Do you want a flake in that, love?
11. It's by J.R. Hartley.
12. Stale smells up here often come from down there.
13. Tick followed tock followed tick followed tock followed tick
14. ...and, Michael, remember Preston?
15. I'm a secret lemonade drinker.
16. They've got to be easily turned off and on-able.
17. Are you sad about emigrating to Australia, Ben?
18. Everyone's a fruit and nutcase.
19. It's called Mental Wealth.
20. I'll be your dog.