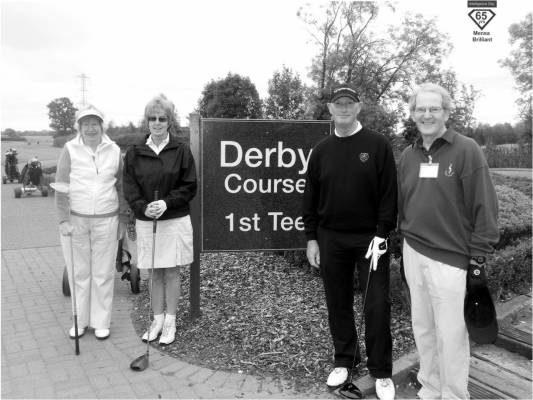 Well done, Mary!
East Midlands Mensan Mary Cater (2nd from left) was part of the winning Best Team at the 4th Annual Mensa Golf Championships that played out on Friday 29th July. The event, which attracted around 50 members and guests, took place at the home of the PGA's UK headquarters, The Belfry, in Sutton Coldfield.
Mary said, "The Mensa Golf Day is a great day out for anybody who plays golf: friendly but competitive golf on a different course from your normal one, with a very enjoyable meal and socialising afterwards. There is an individual competition as well as a team competition and this year it was great to win the Team Competition with my playing partners."
Mary's playing partners, who live outside the East Midlands area, were, from left to right, Sue Finlay, (Mary), Mike Finlay, and Brian Stanley.